Who doesn't love getting lost in a book? Reading not only opens up doors and inspires, it also serves as a timeless education for many. Using quotes about reading around your classroom can encourage students to start a new book series or learn something new. Check out this list of 50 of our favorite quotes about reading! 
Our Favorite Quotes About Reading
"Never trust anyone who has not brought a book with them." —Lemony Snicket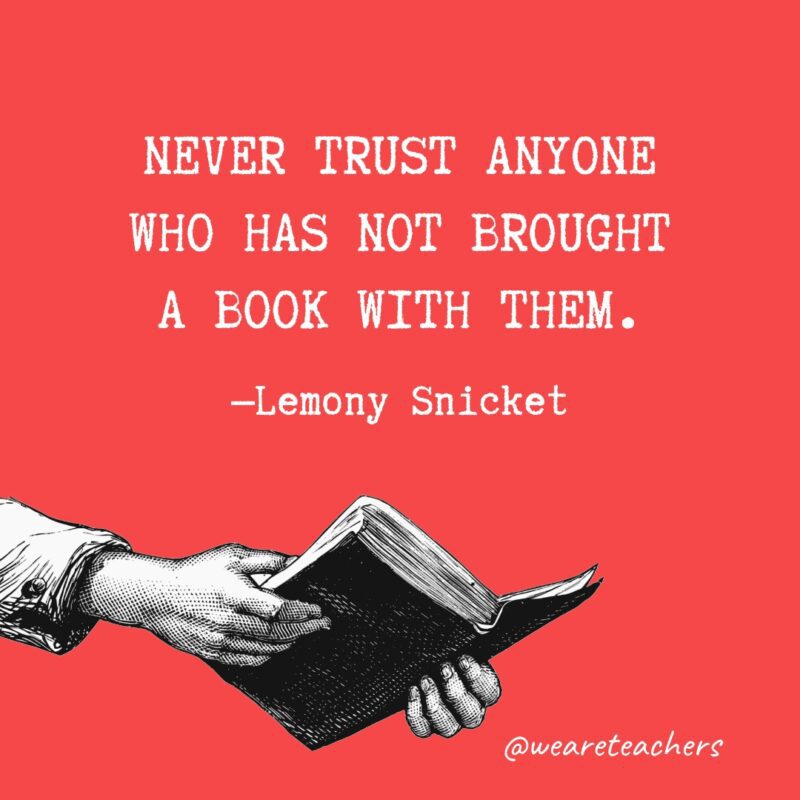 "Reading is essential for those who seek to rise above the ordinary." —Jim Rohn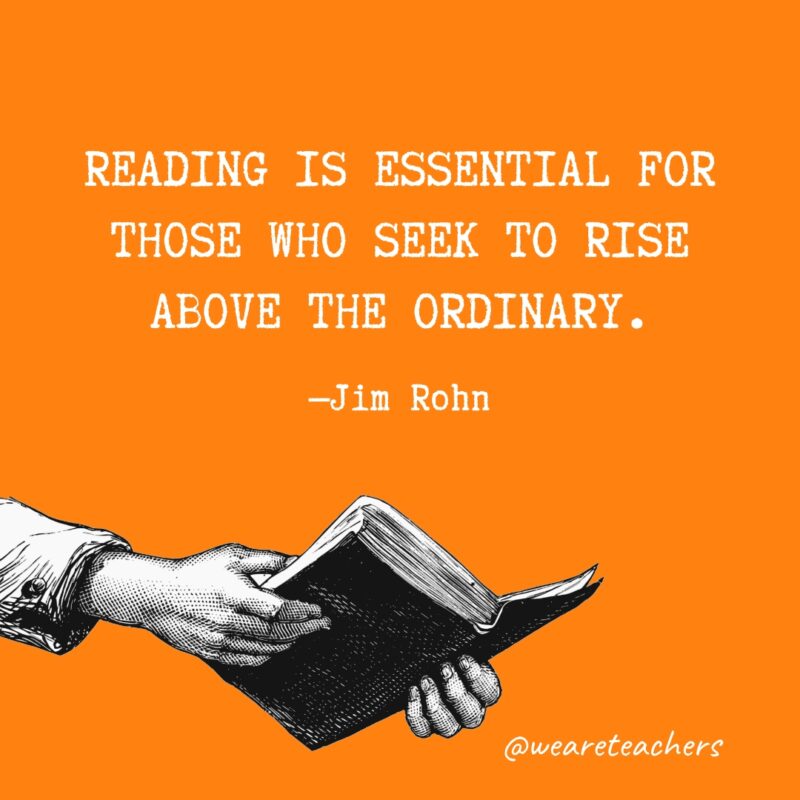 "Think before you speak. Read before you think." —Fran Lebowitz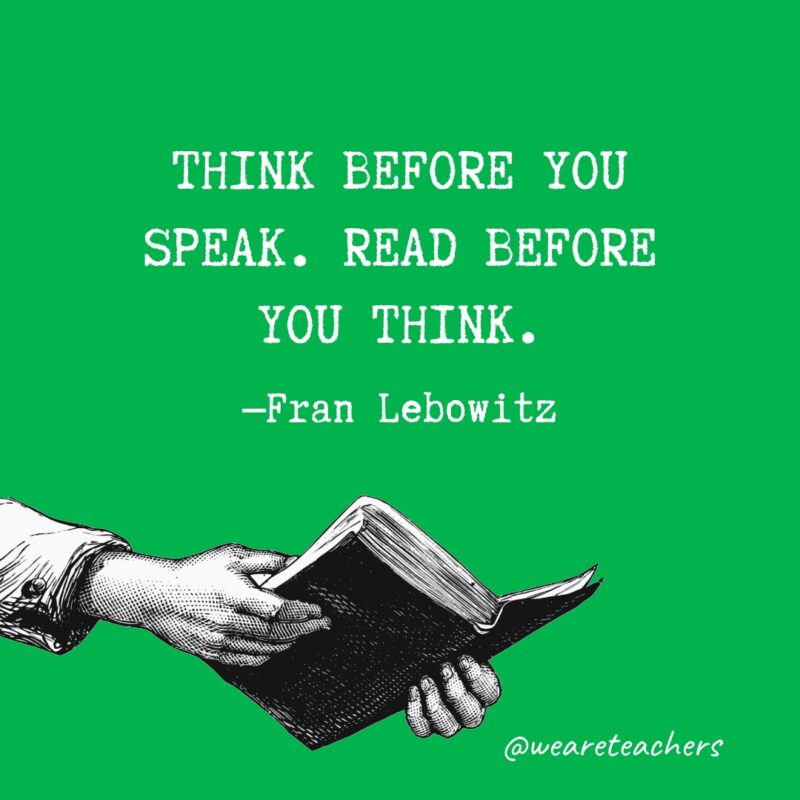 "In the case of good books, the point is not to see how many of them you can get through, but rather how many can get through to you." —Mortimer J. Adler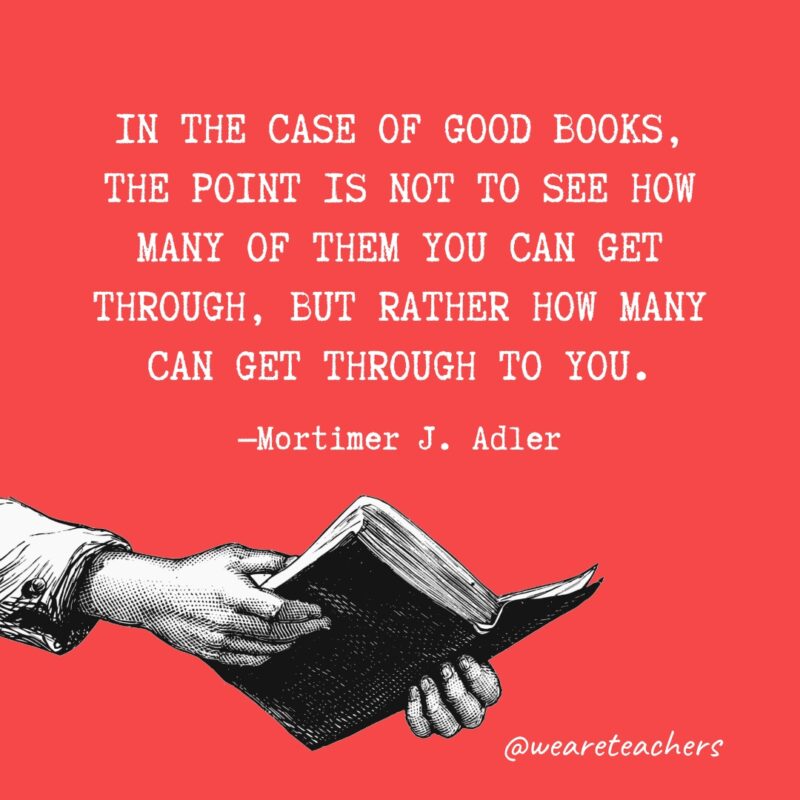 "The more that you read, the more things you will know. The more that you learn, the more places you'll go." —Dr. Seuss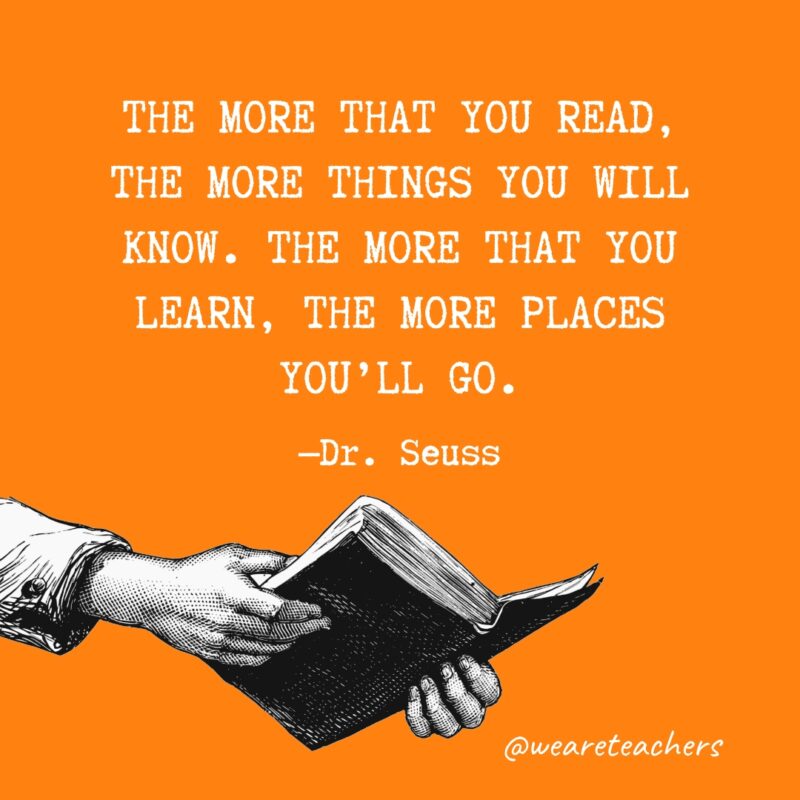 "Reading one book is like eating one potato chip." —Diane Duane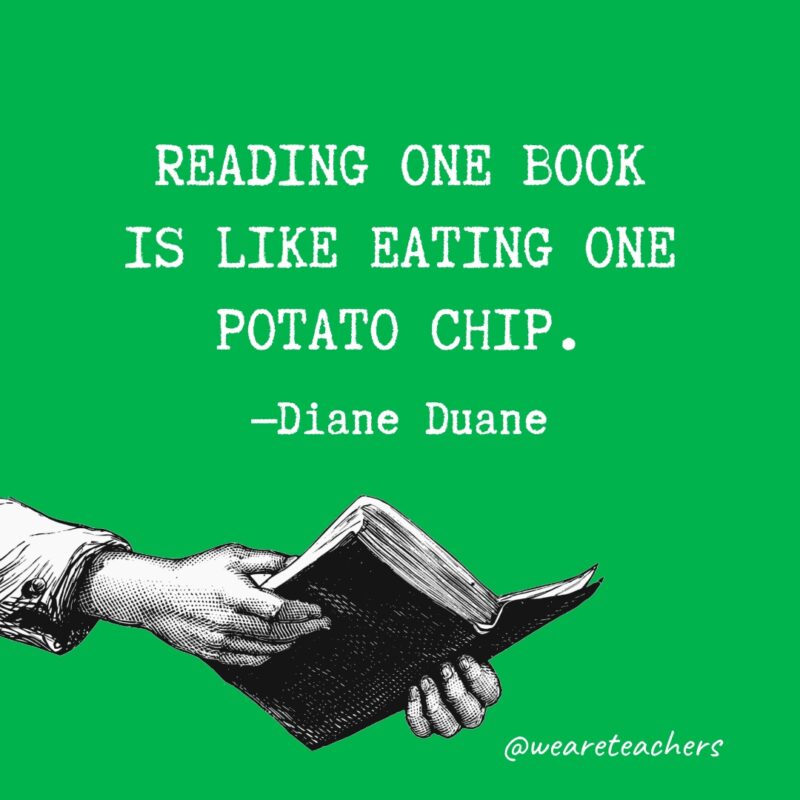 "Reading is an exercise in empathy; an exercise in walking in someone else's shoes for a while." —Malorie Blackman
"Books are a uniquely portable magic." —Stephen King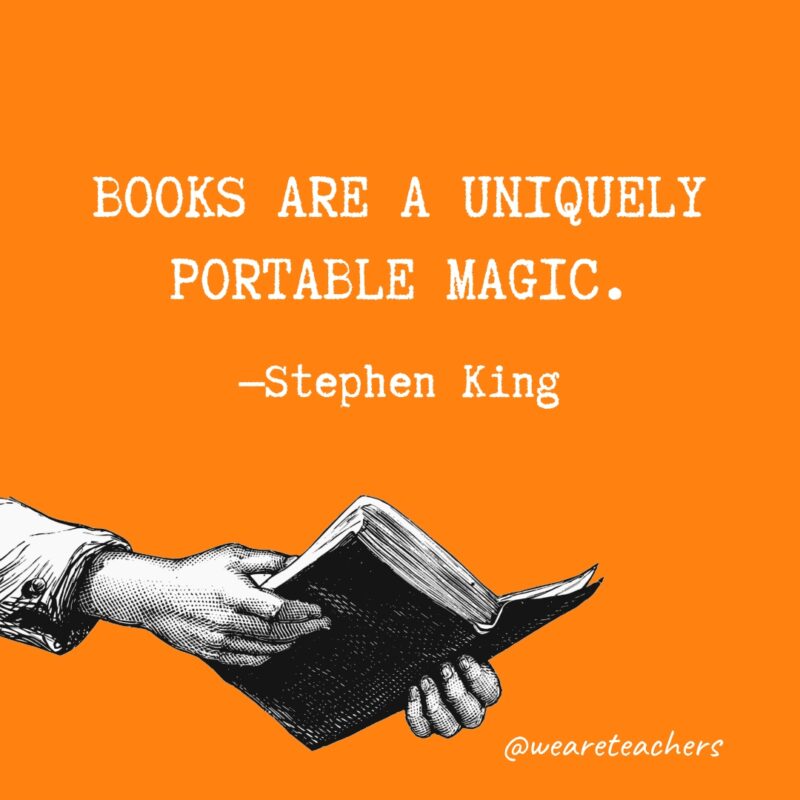 "Reading brings us unknown friends" —Honoré de Balzac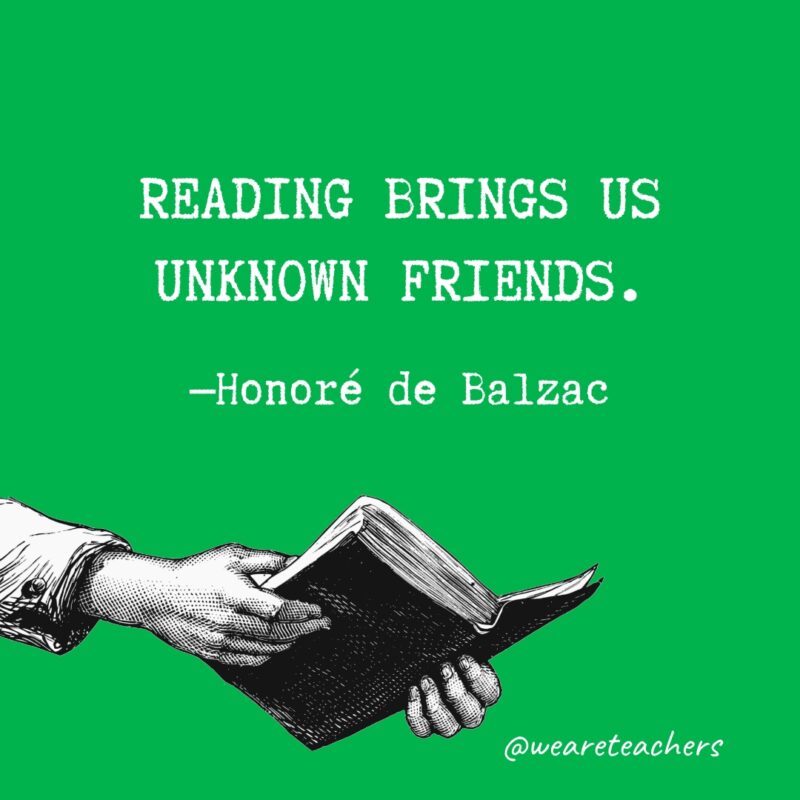 "Once you have read a book you care about, some part of it is always with you." —Louis L'Amour
"There is more treasure in books than in all the pirate's loot on Treasure Island." —Walt Disney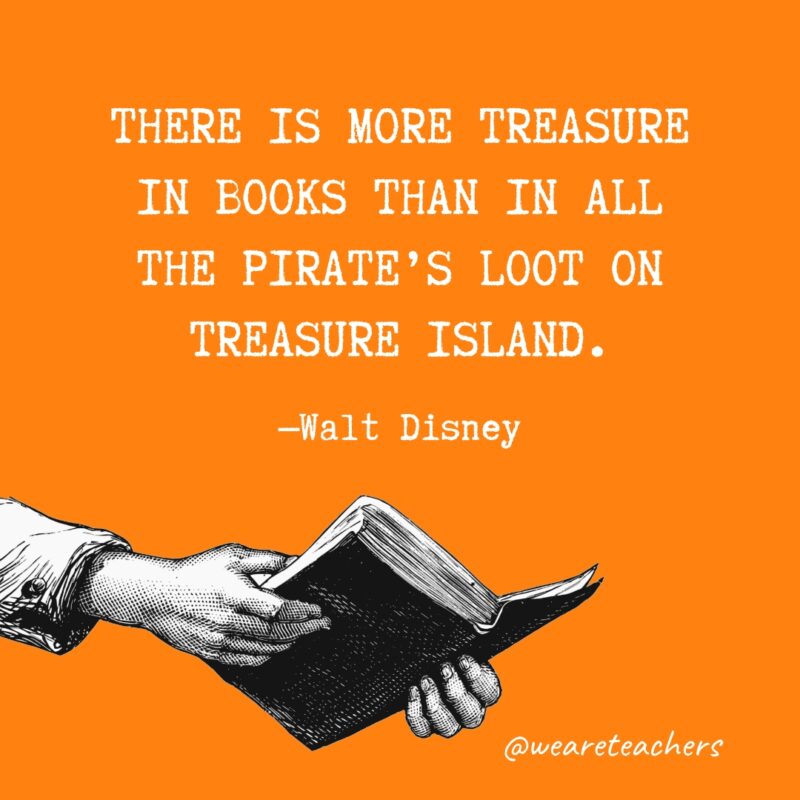 "My alma mater was books, a good library … I could spend the rest of my life reading, just satisfying my curiosity." —Malcolm X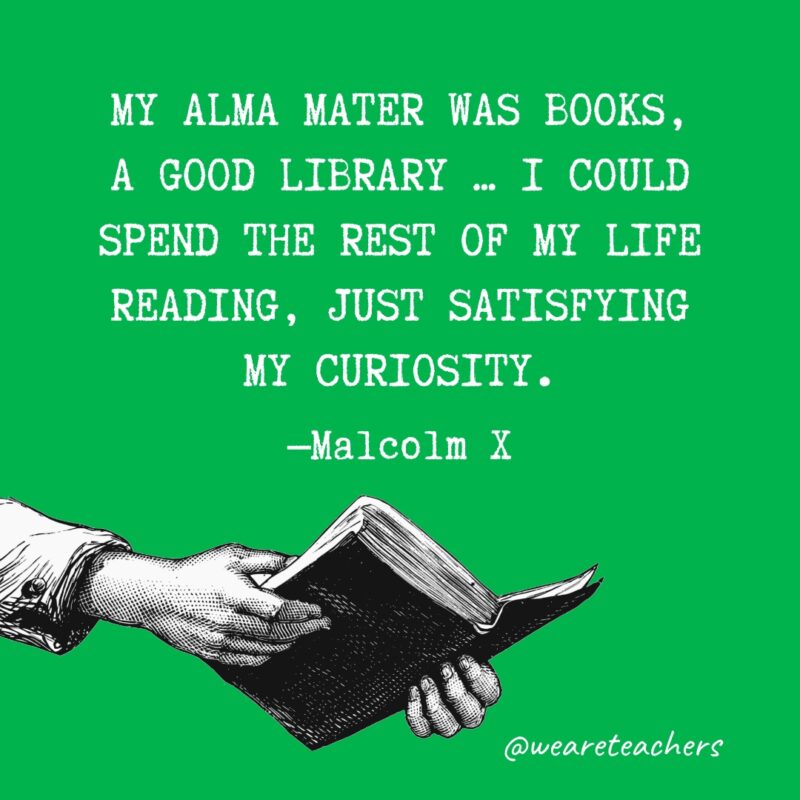 "Read the best books first, or you may not have a chance to read them at all." —Henry David Thoreau
"Books serve to show a man that those original thoughts of his aren't very new after all." —Abraham Lincoln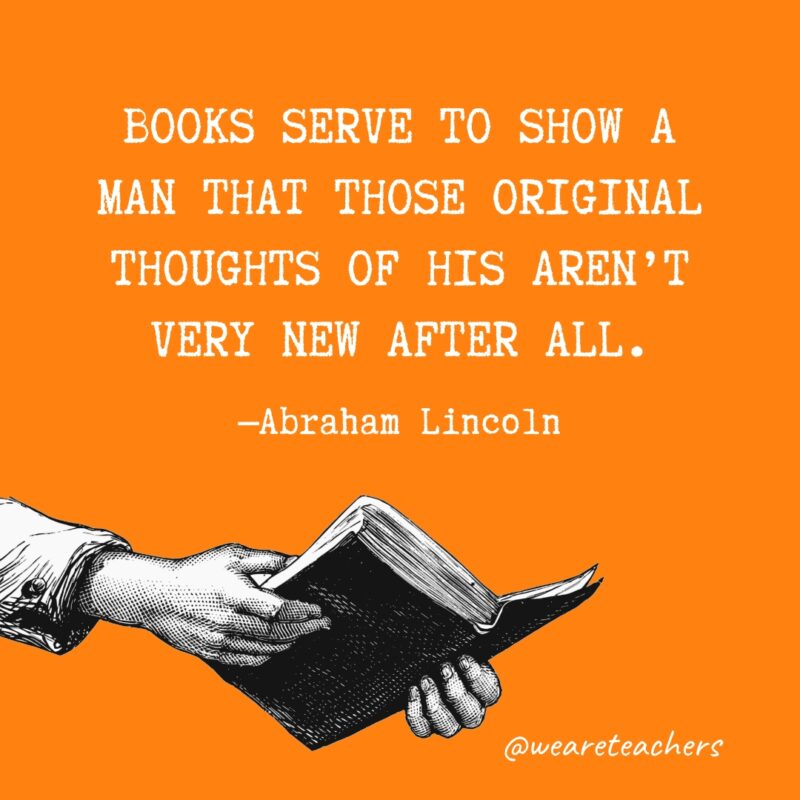 "Once you learn to read, you will be forever free." —Frederick Douglass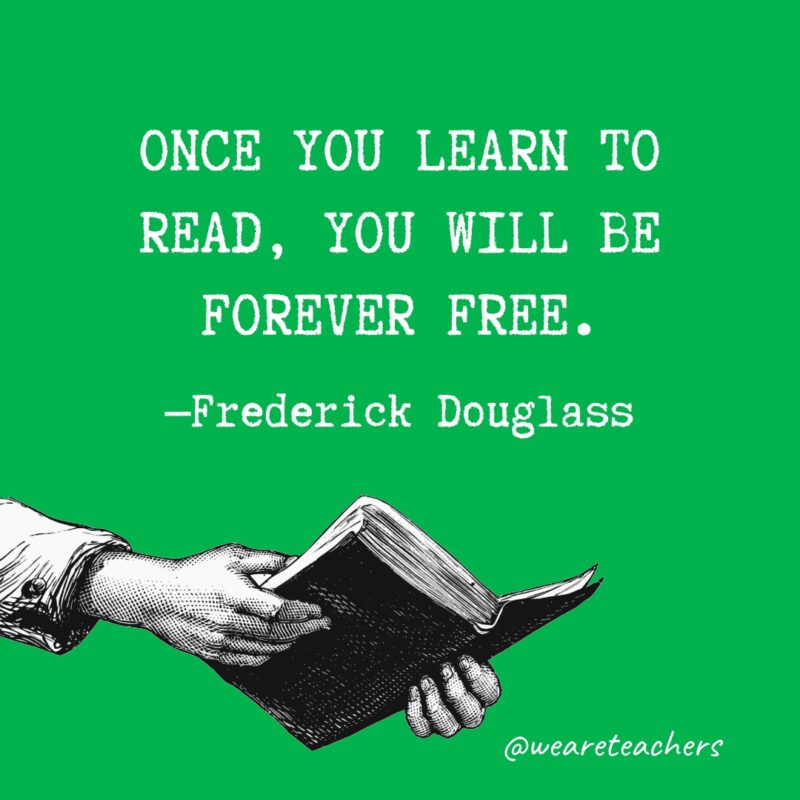 "The man who does not read good books is no better than the man who can't." —Mark Twain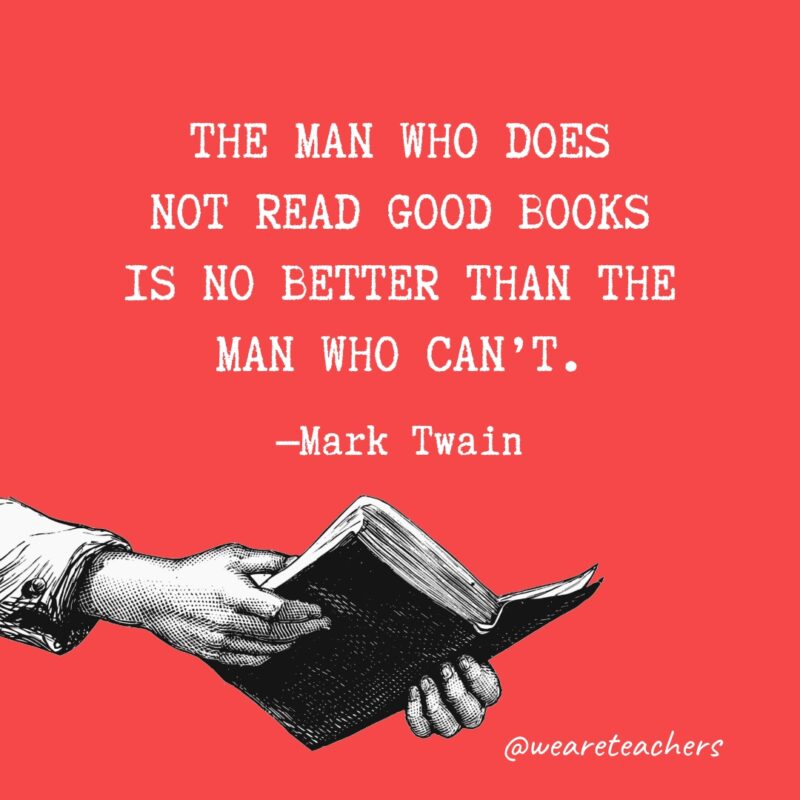 "A book is a gift you can open again and again." —Garrison Keillor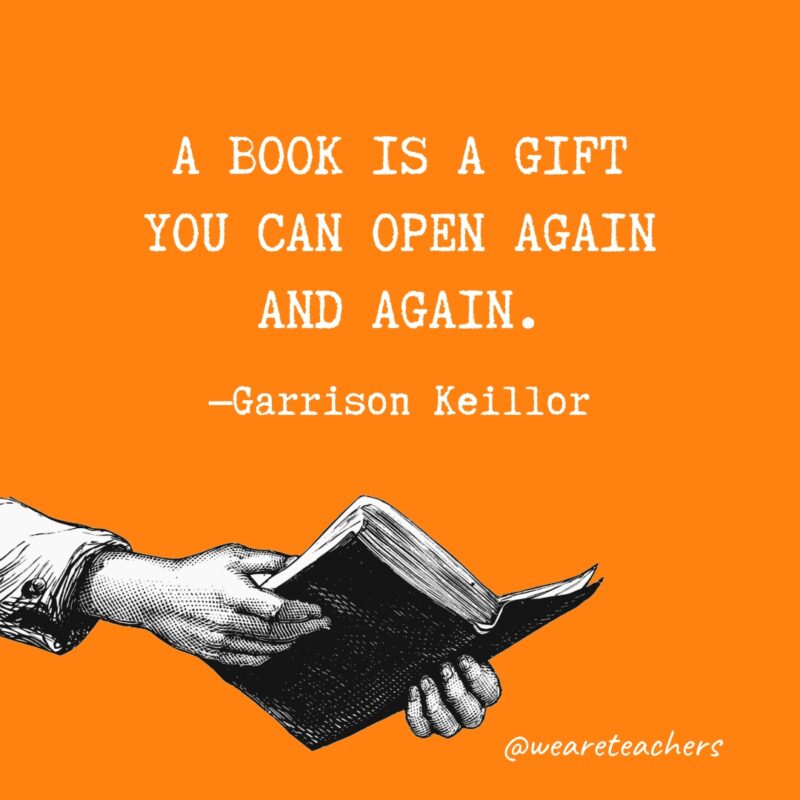 "To learn to read is to light a fire; every syllable that is spelled out is a spark." —Victor Hugo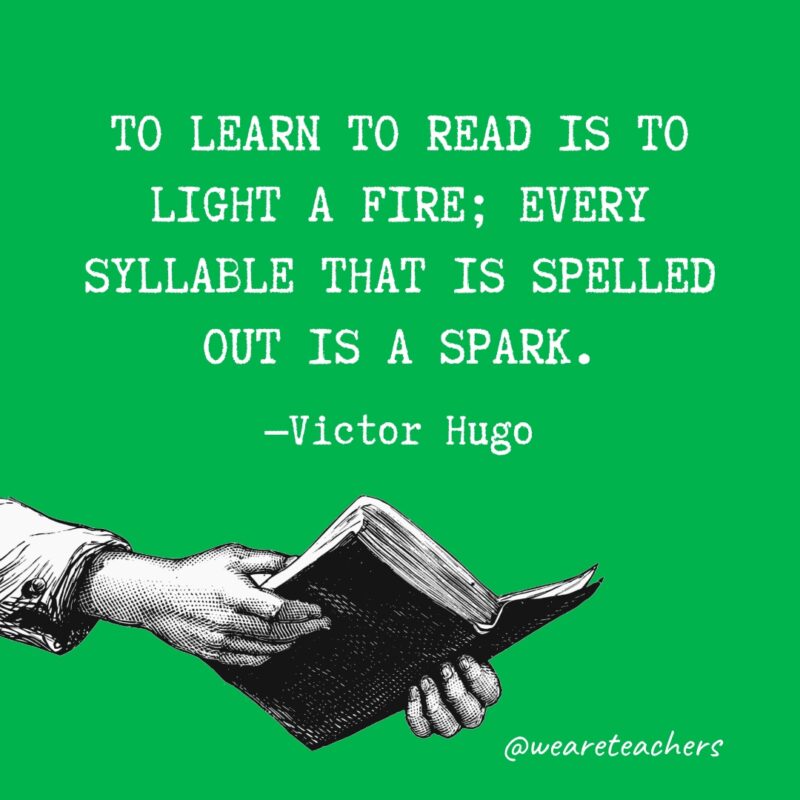 "I think books are like people, in the sense that they'll turn up in your life when you most need them." —Emma Thompson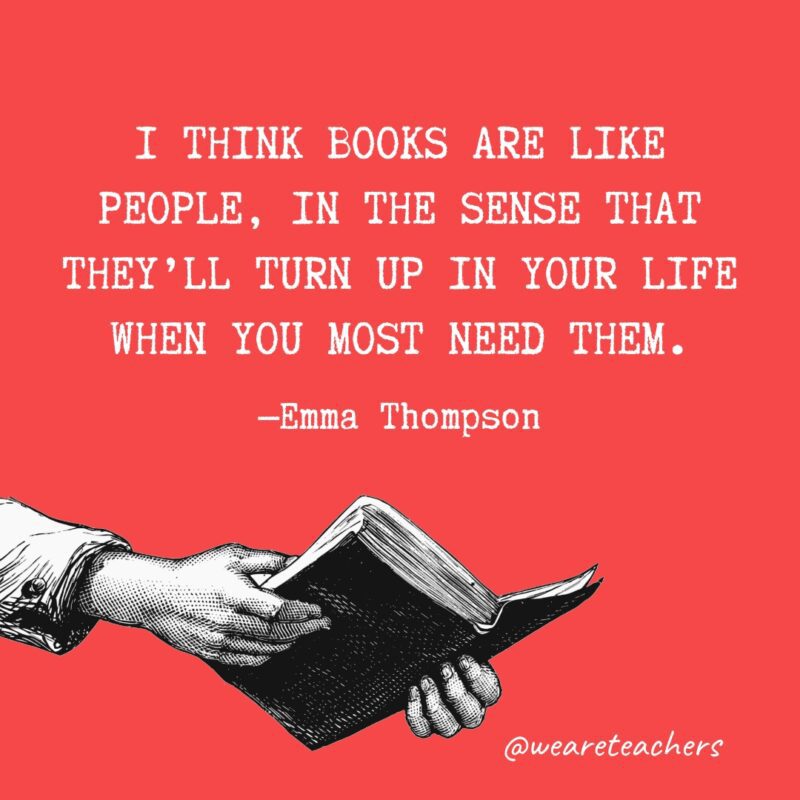 "Rainy days should be spent at home with a cup of tea and a good book." —Bill Watterson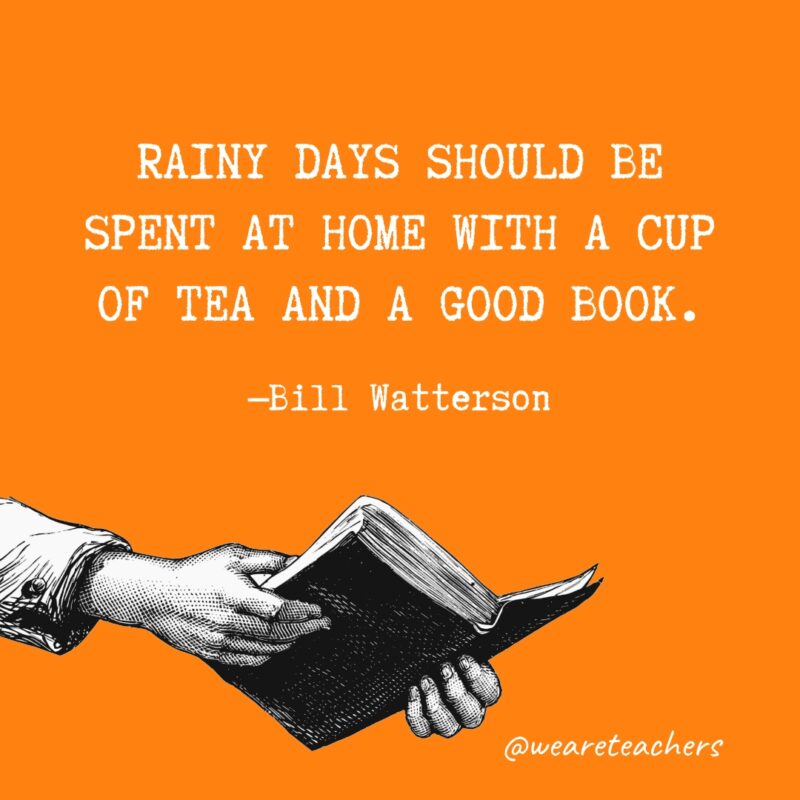 "If you don't like to read, you haven't found the right book." —J.K. Rowling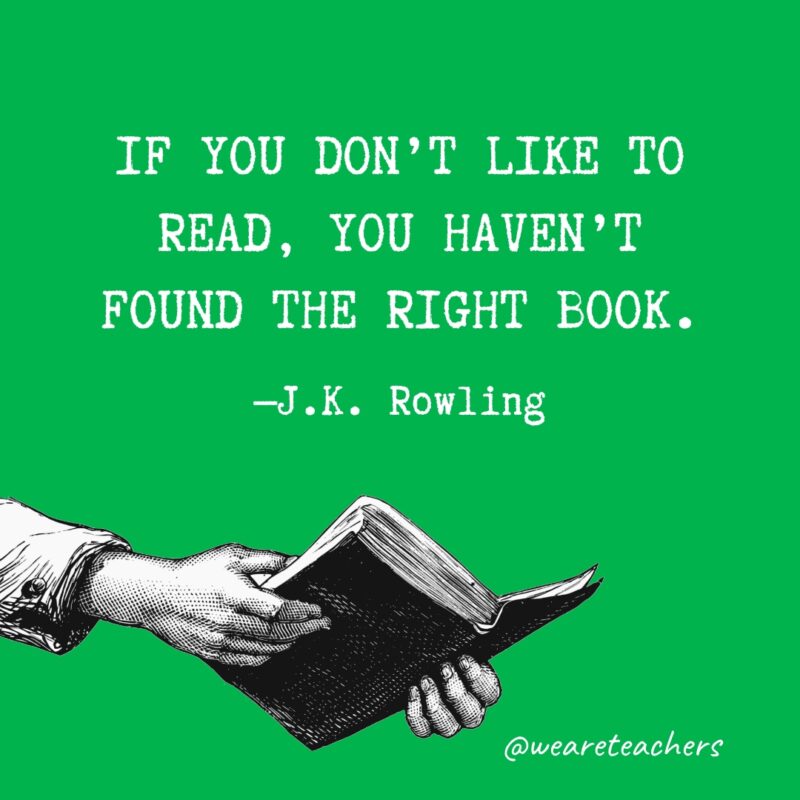 "Books are not made for furniture, but there is nothing else that so beautifully furnishes a house." —Henry Ward Beecher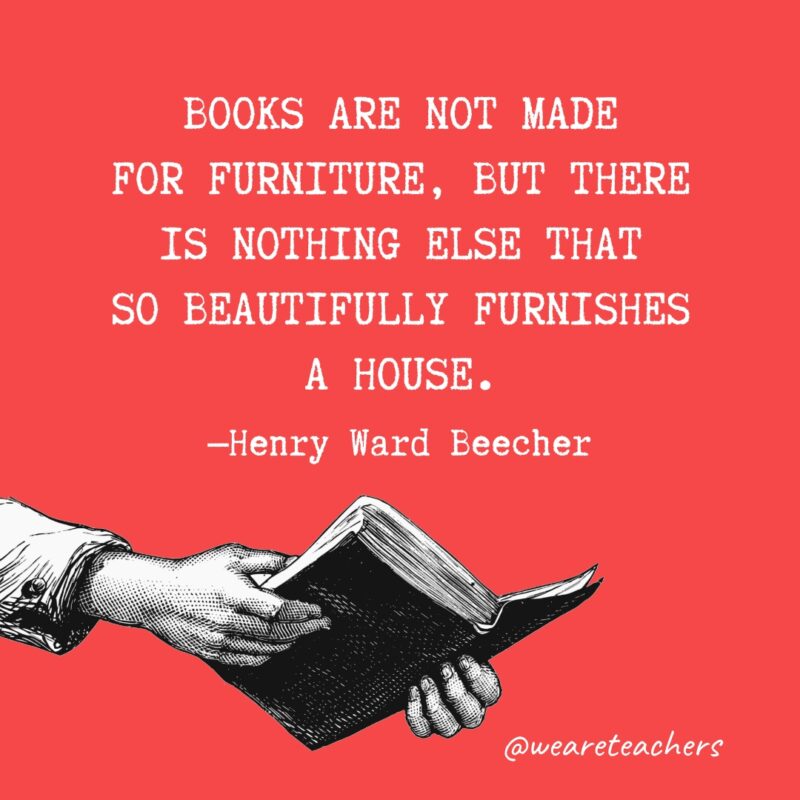 "Books break the shackles of time, proof that humans can work magic." —Carl Sagan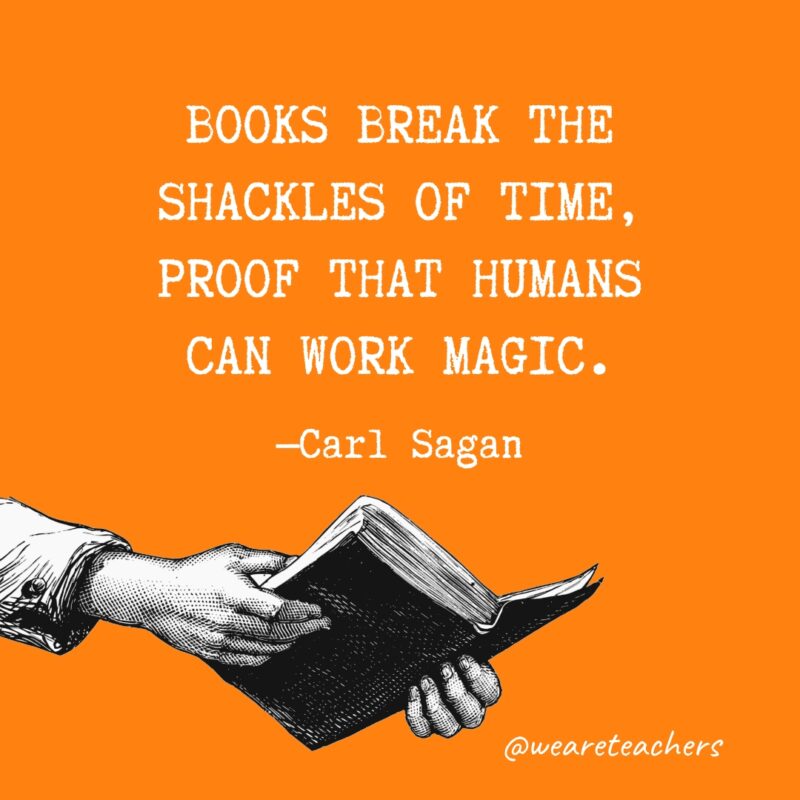 "Reading for me is spending time with a friend." —Gary Paulsen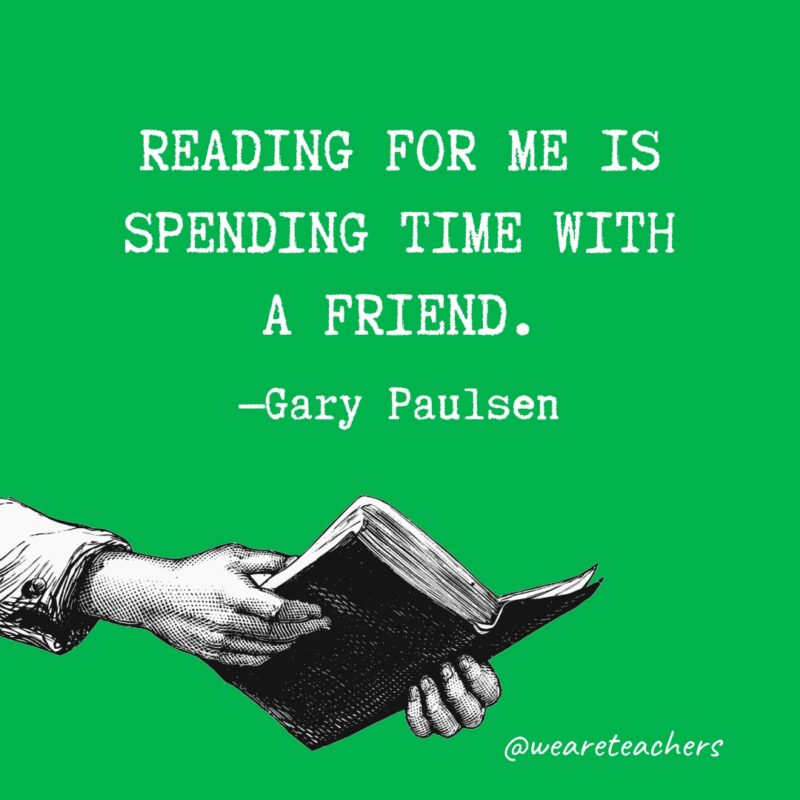 "We read to know we're not alone." —William Nicholson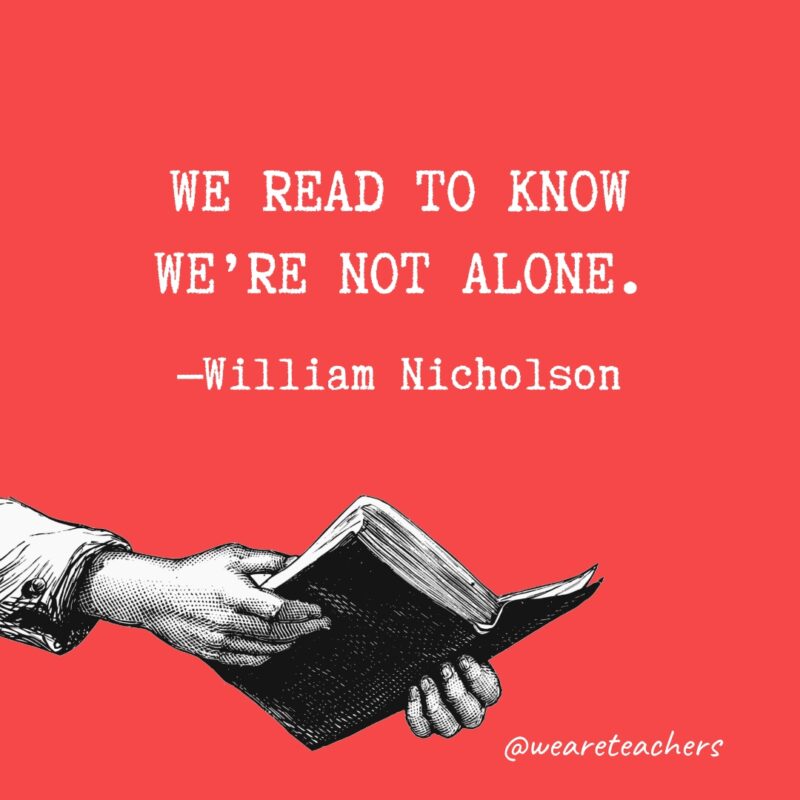 "Keep reading. It's one of the most marvelous adventures that anyone can have." —Lloyd Alexander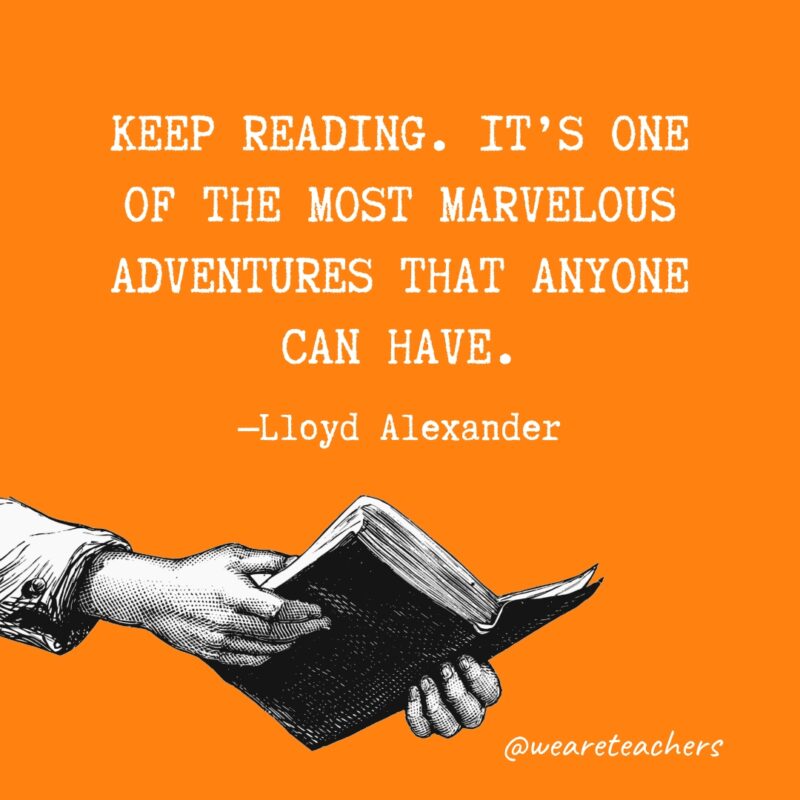 "Books are the mirrors of the soul." —Virginia Woolf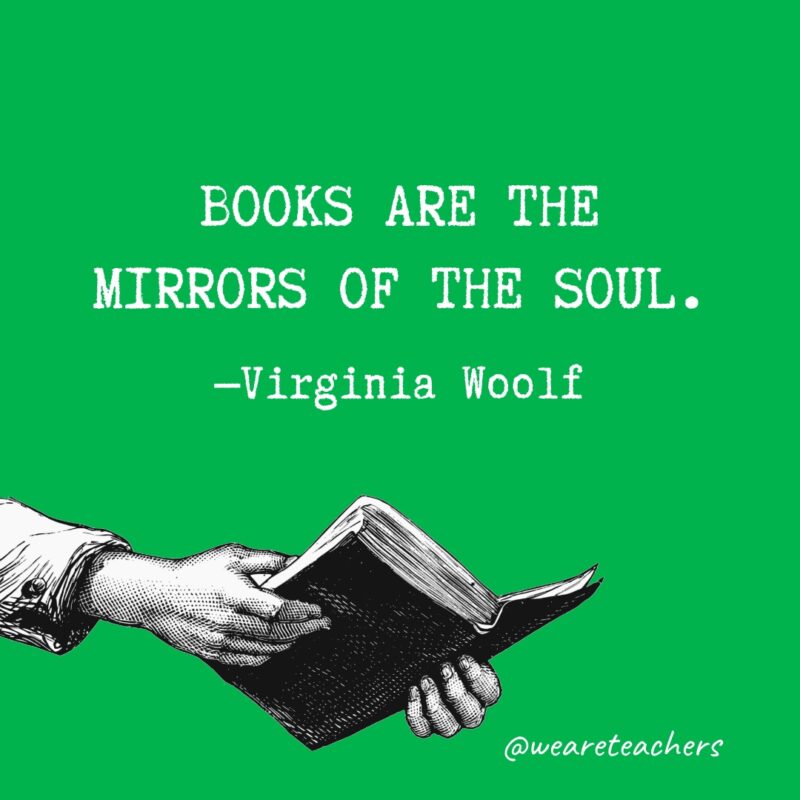 "Books and doors are the same thing. You open them, and you go through into another world." —Jeanette Winterson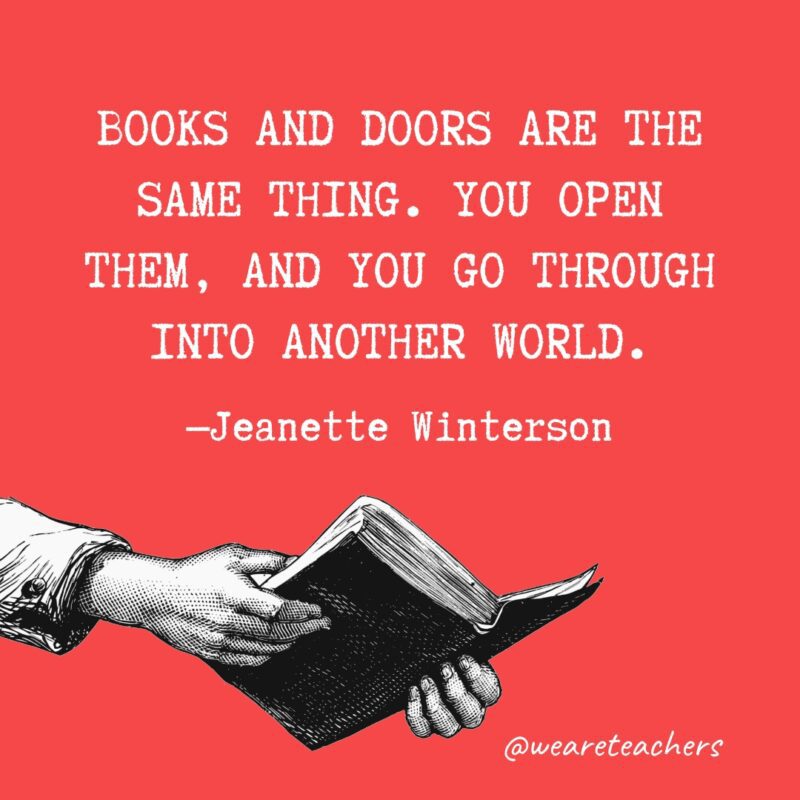 "What I love most about reading: It gives you the ability to reach higher ground. And keep climbing." —Oprah Winfrey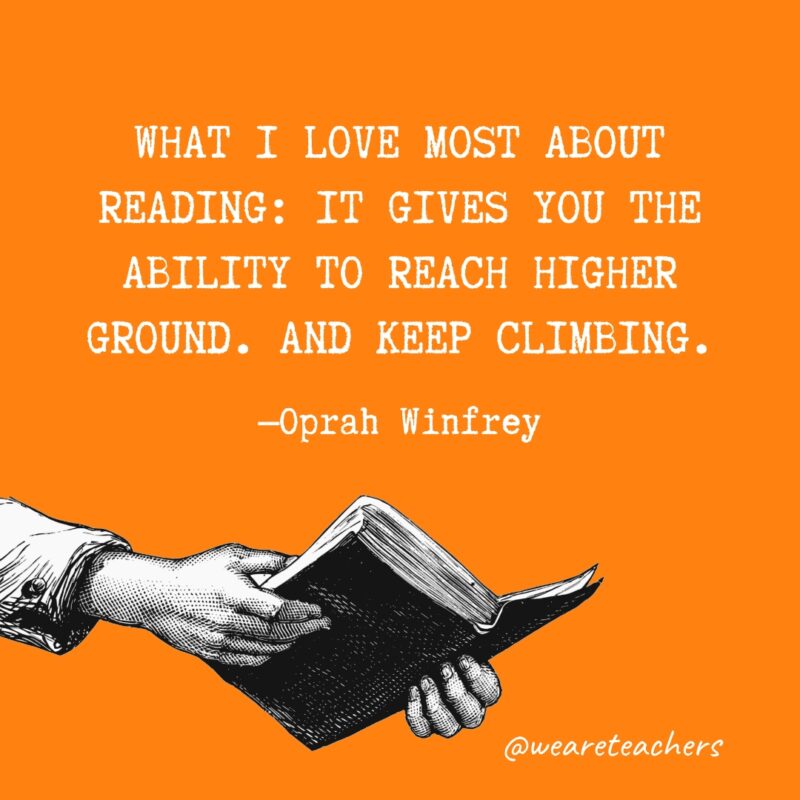 "You will learn most things by looking, but reading gives understanding. Reading will make you free." —Paul Rand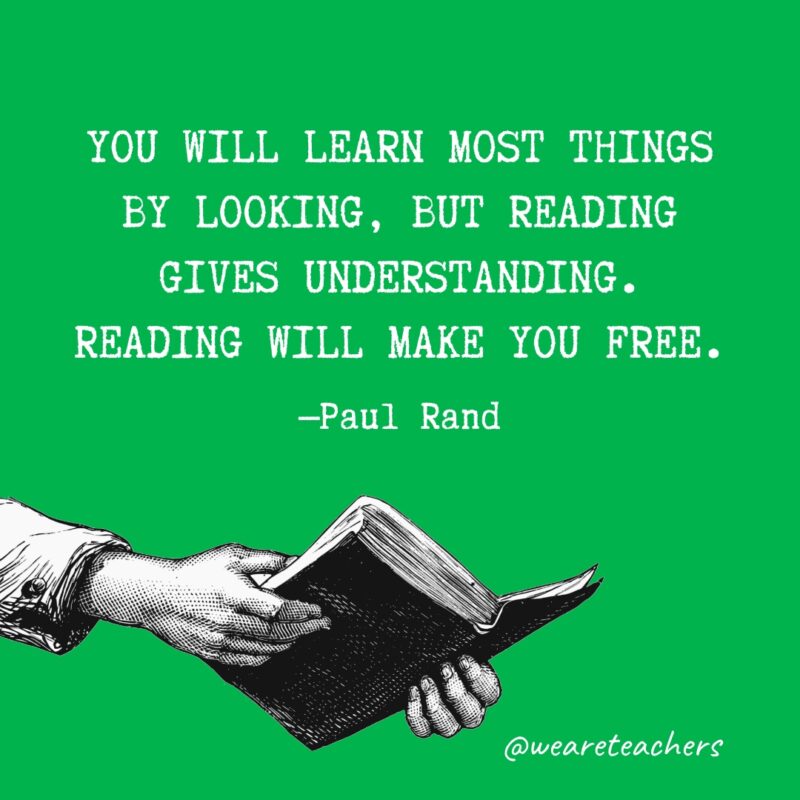 "Reading is to the mind what exercise is to the body." —Joseph Addison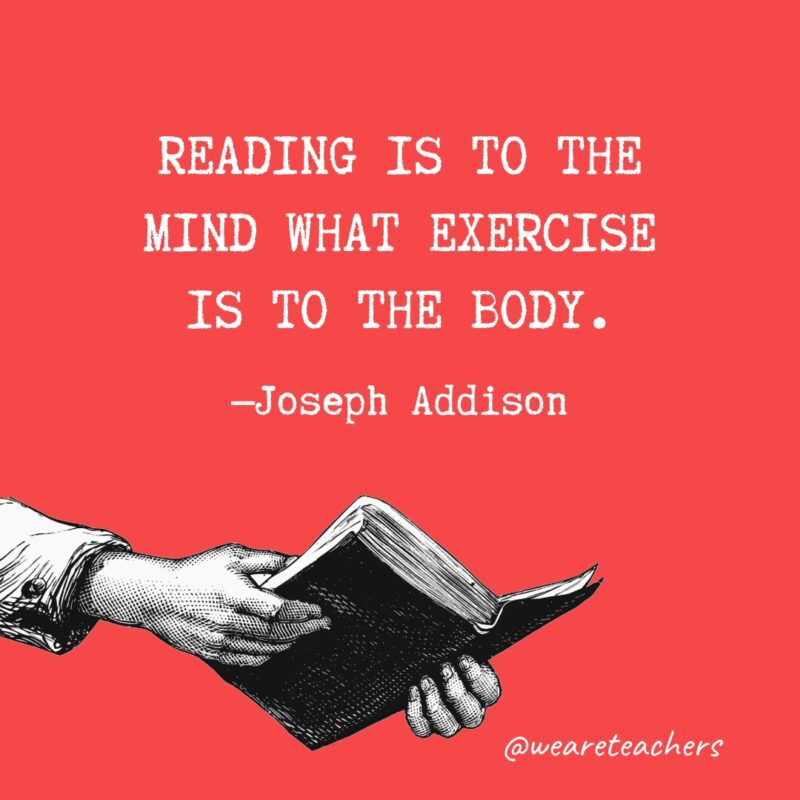 "Read a thousand books, and your words will flow like a river." —Lisa See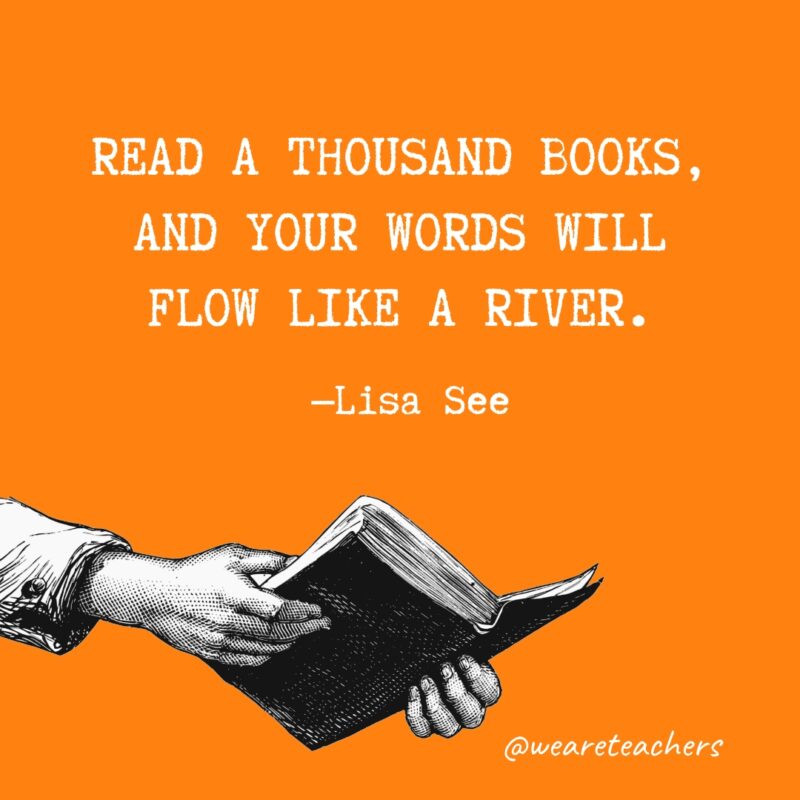 "The reading of all good books is like a conversation with the finest minds of past centuries." —Rene Descartes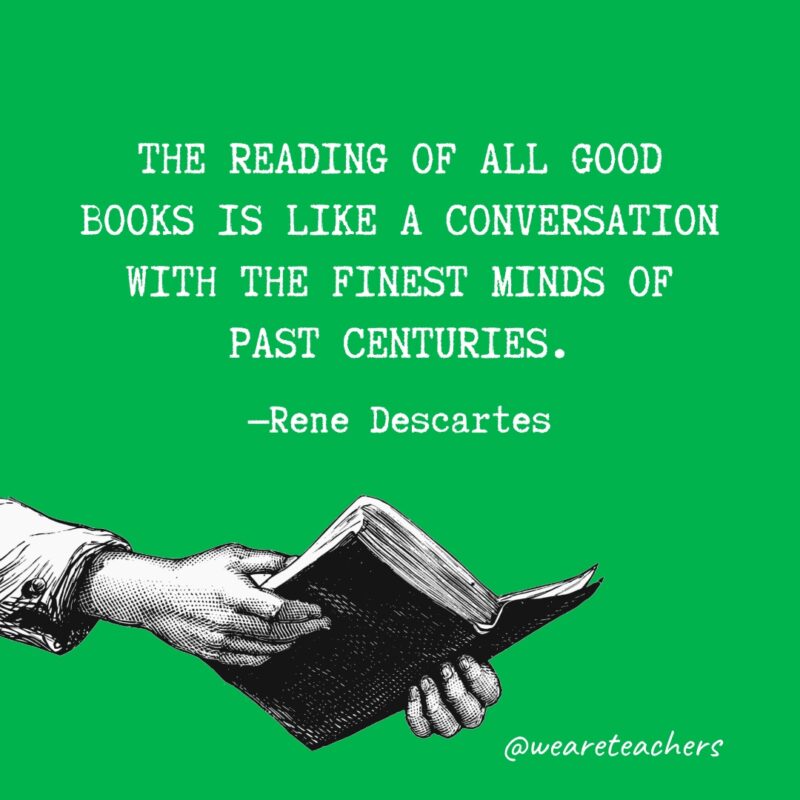 "I have always imagined that paradise will be a kind of library." —Jorge Luis Borges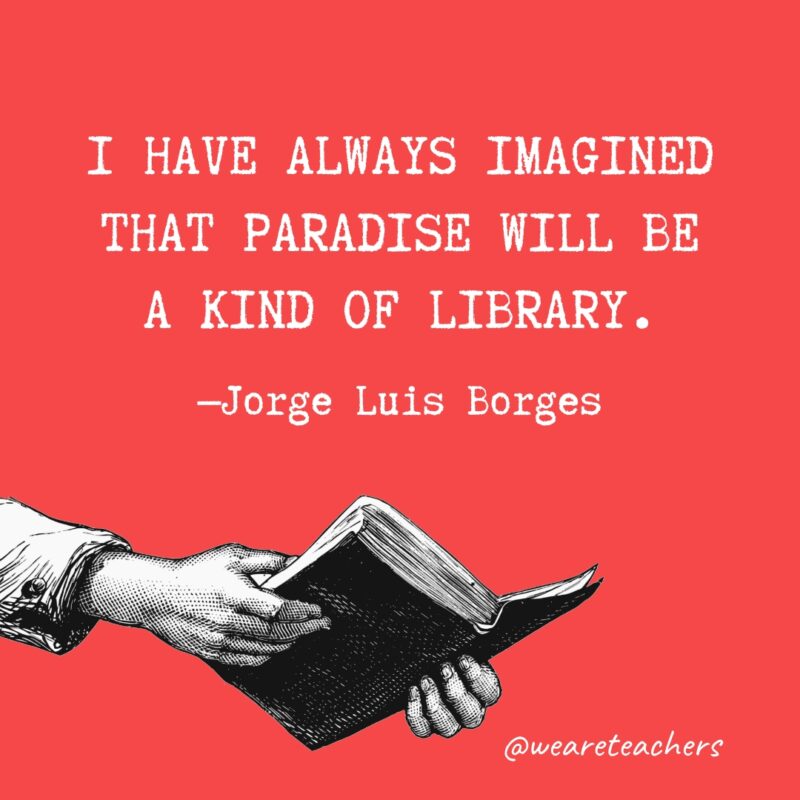 "Reading should not be presented to children as a chore, a duty. It should be offered as a gift." —Kate DiCamillo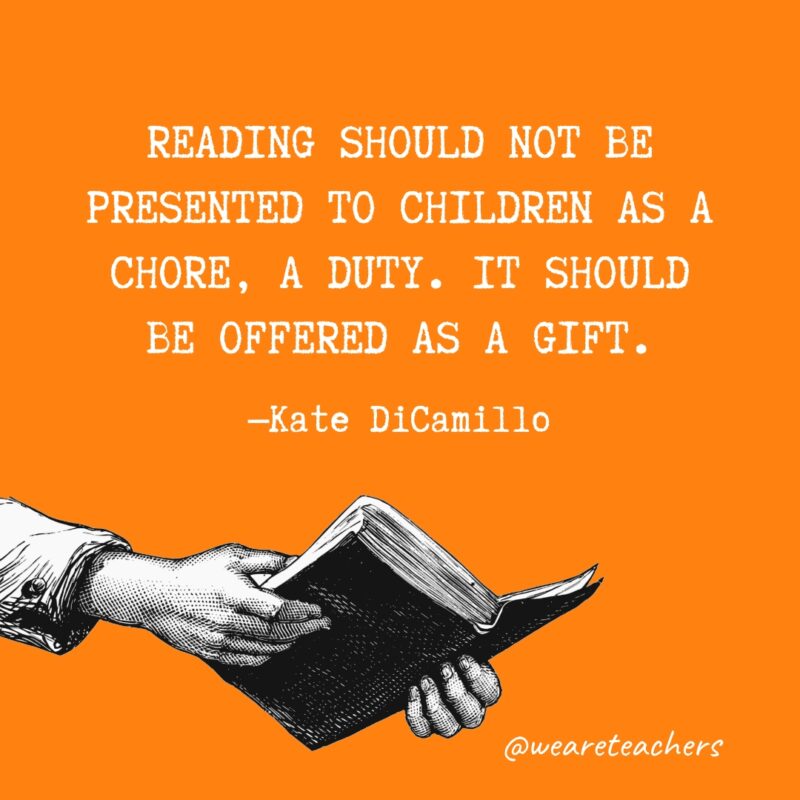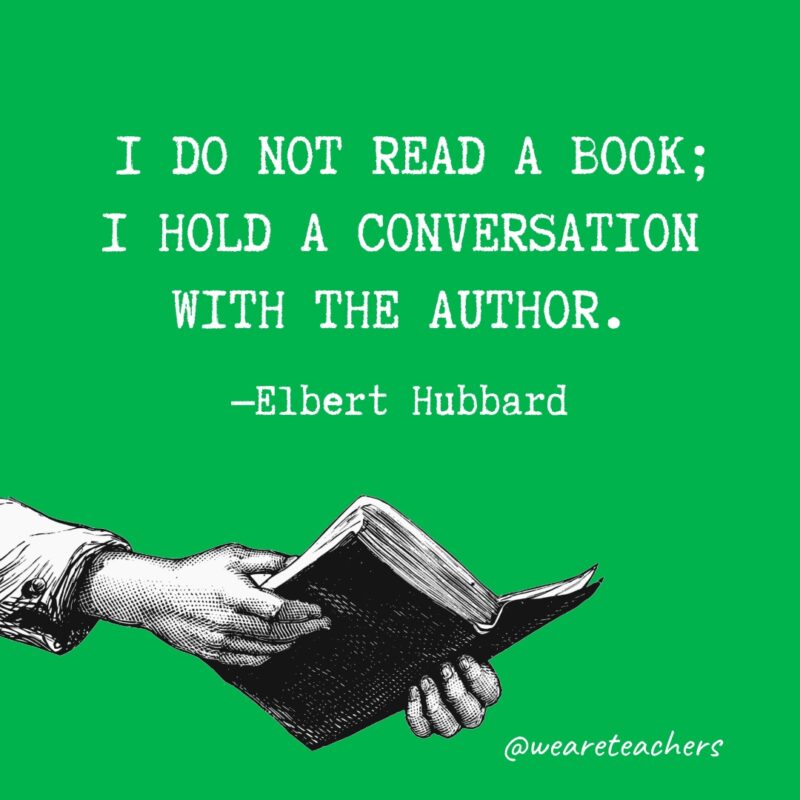 "Whenever you read a good book, somewhere in the world a door opens to allow in more light." —Vera Nazarian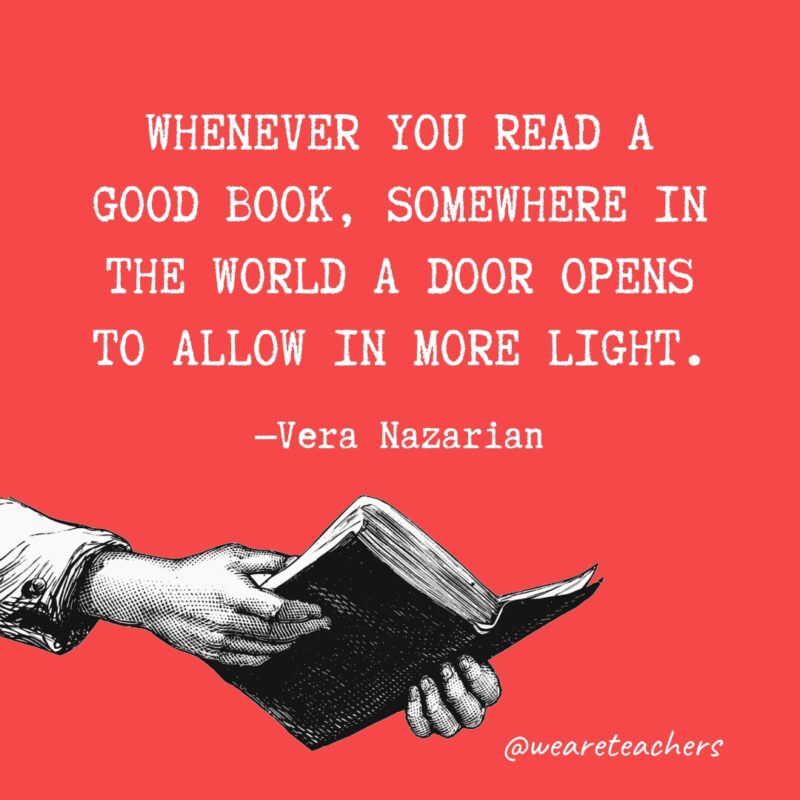 "Reading gives us someplace to go when we have to stay where we are." —Mason Cooley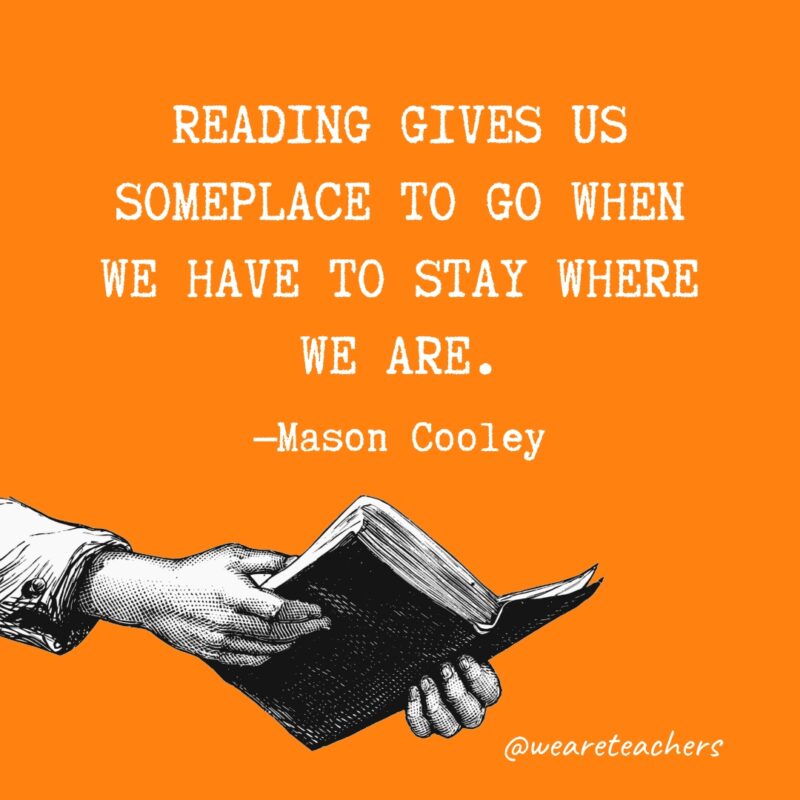 "Books should go where they will be most appreciated, and not sit unread, gathering dust on a forgotten shelf, don't you agree?" —Christopher Paolini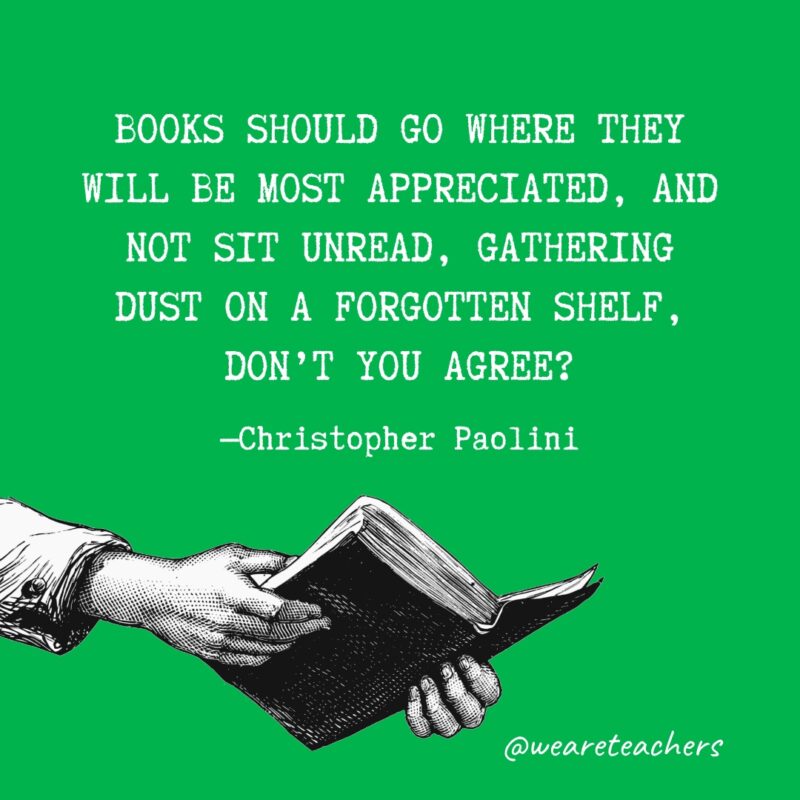 "Putting down a good book can almost be an impossible act to do." —Unknown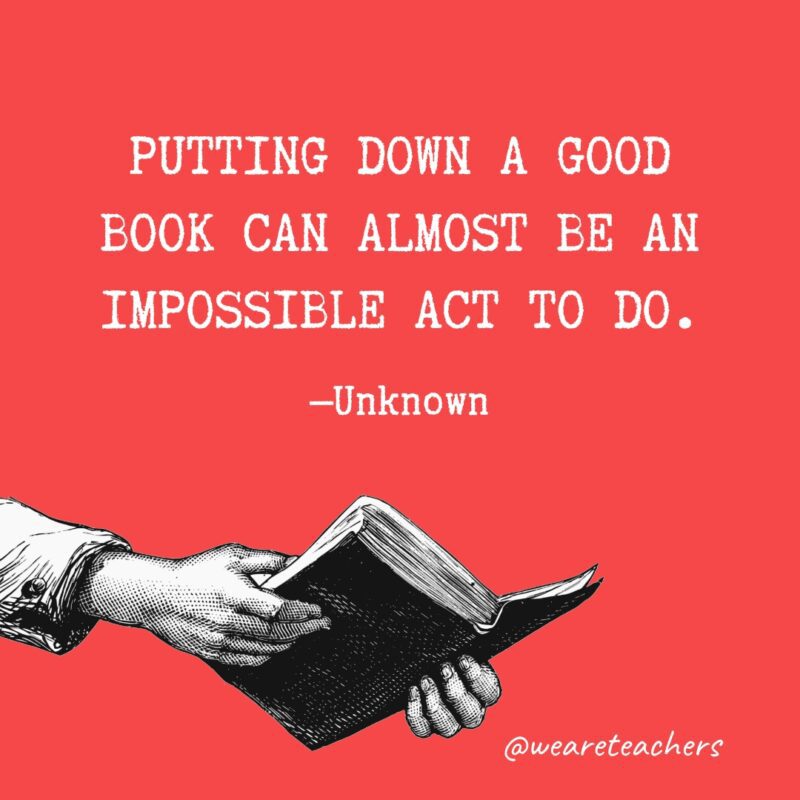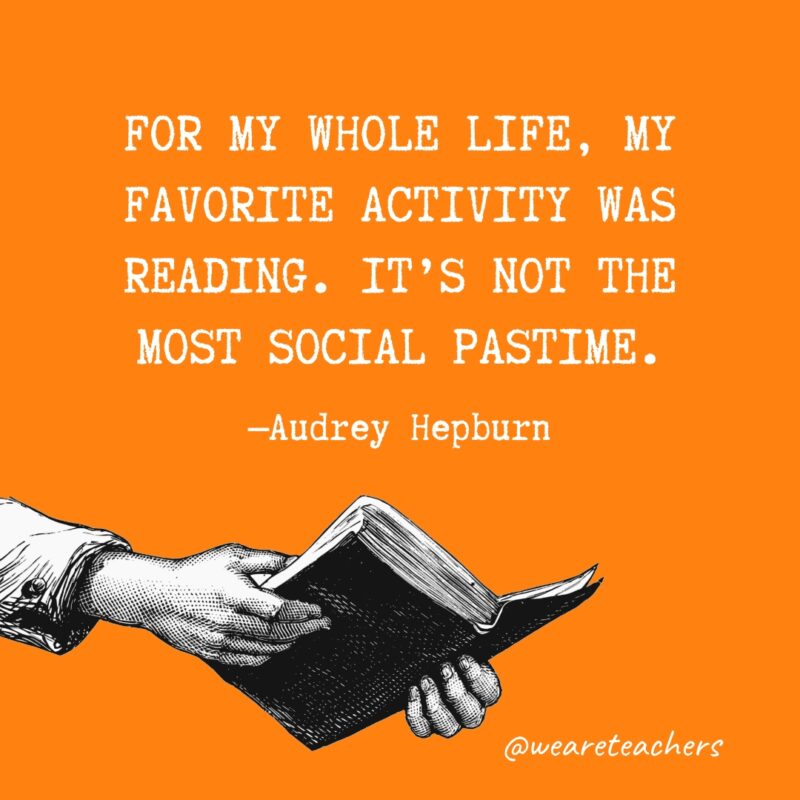 "Sleep is good, he said, and books are better." —George R.R. Martin
"I read a book one day and my whole life was changed." —Orhan Pamuk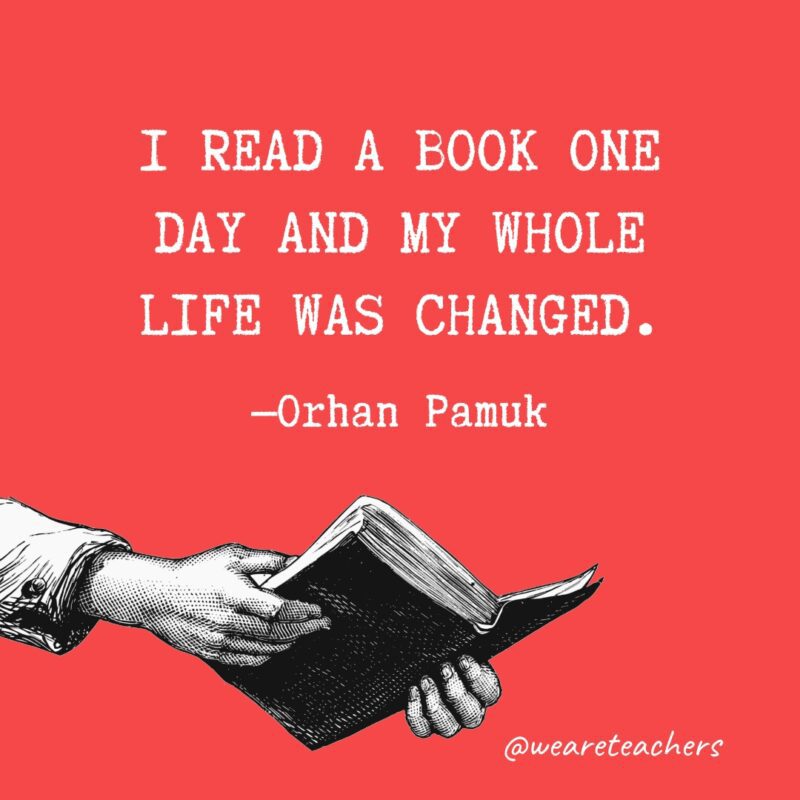 "Reading is an act of civilization; it's one of the greatest acts of civilization because it takes the free raw material of the mind and builds castles of possibilities." —Ben Okri
"Reading—the best state yet to keep absolute loneliness at bay." —William Styron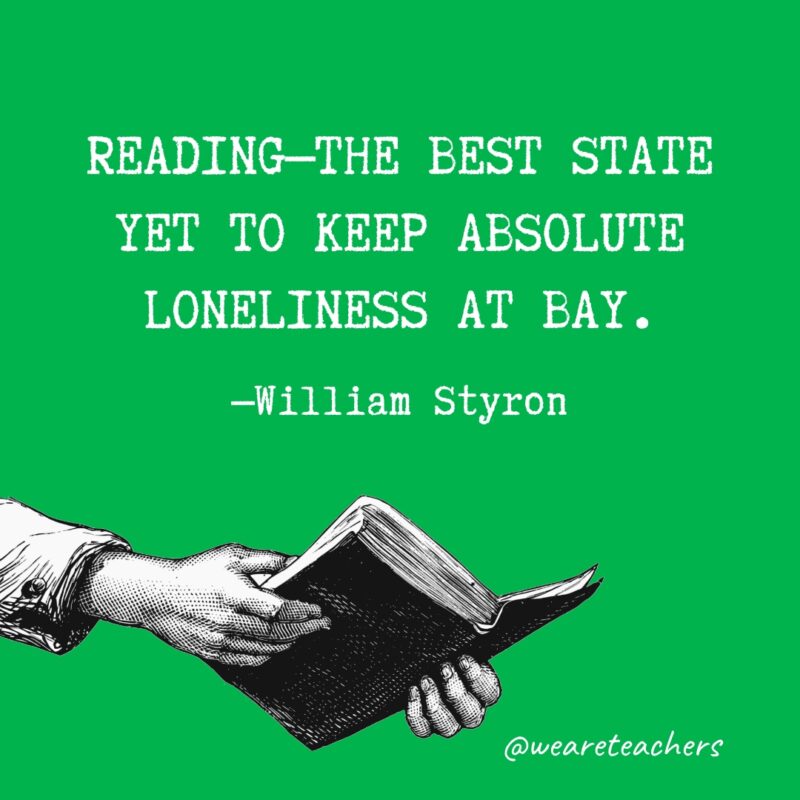 "I feel the need of reading. It is a loss to a man not to have grown up among books." —Abraham Lincoln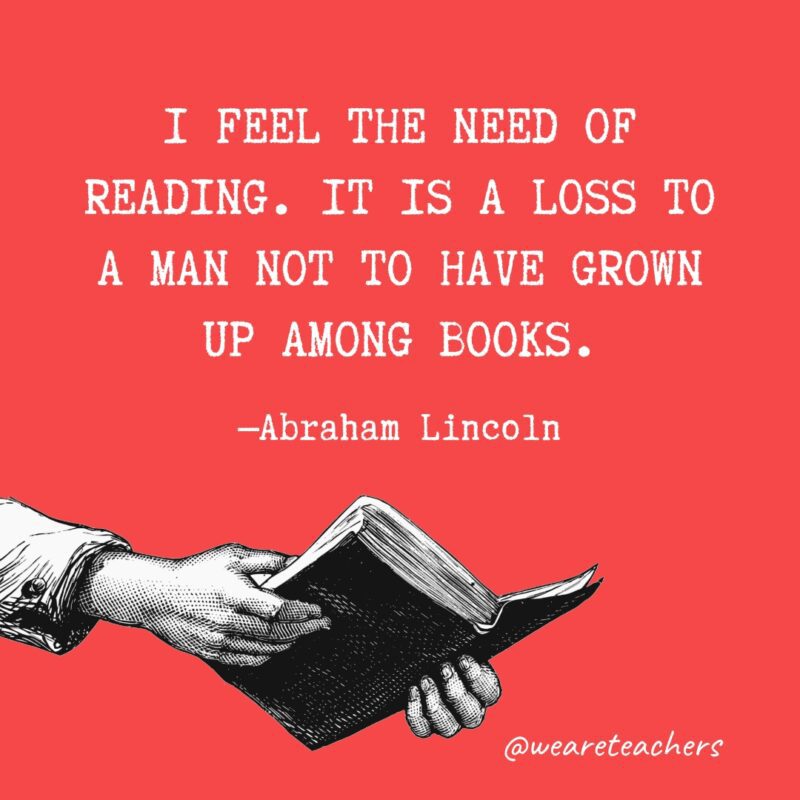 "Reading is like breathing in, writing is like breathing out." —Pam Allyn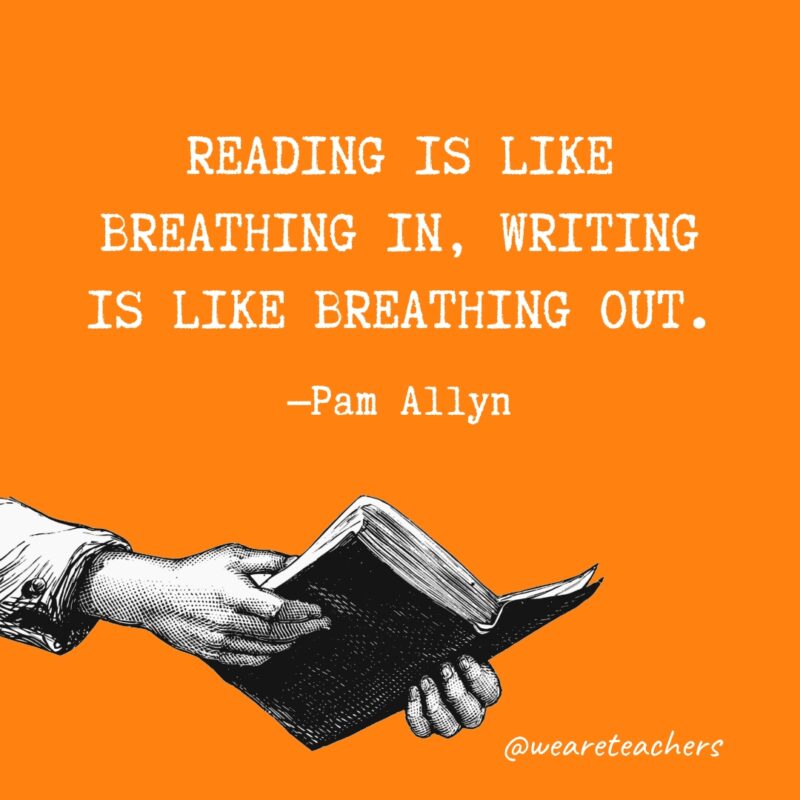 "Today a reader, tomorrow a leader." —Margaret Fuller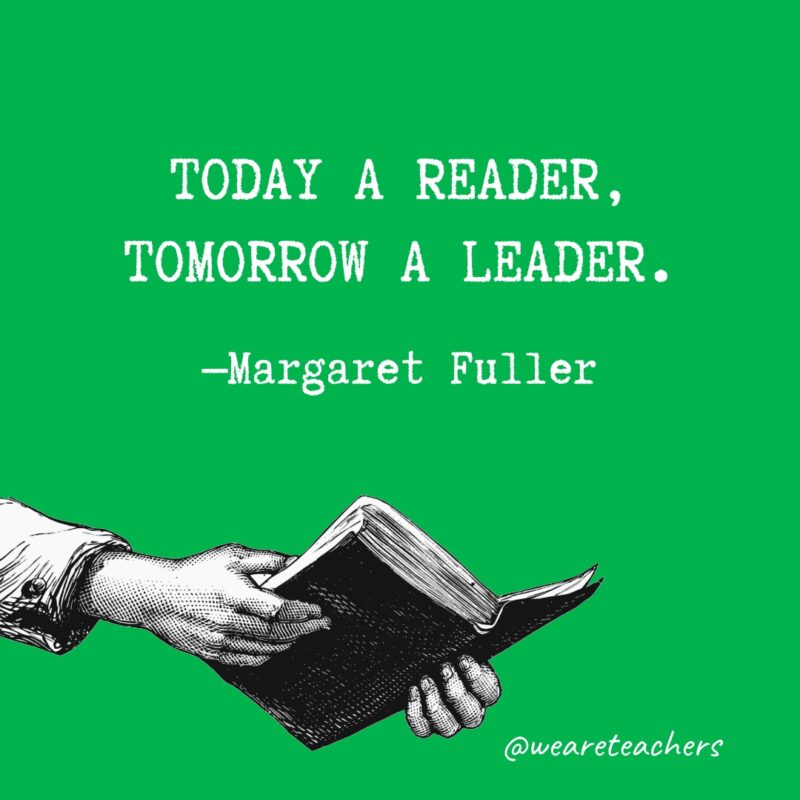 "I am a part of everything that I have read." —Theodore Roosevelt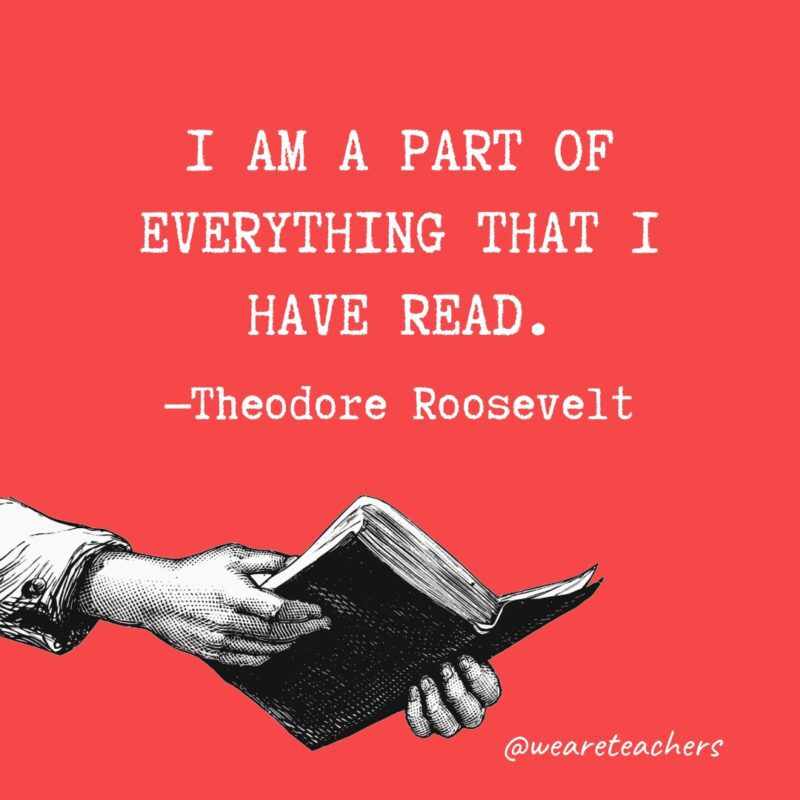 "A parent or a teacher has only his lifetime; a good book can teach forever." —Louis L'Amour
Like these quotes about reading? Check out these motivational quotes for students.