How To Generate More Leads With An Authoring Tool Listing
A free authoring tool listing showcases all your selling points and builds social proof. However, companies who are serious about online marketing can take it to the next level. A listing with PPC gives you the opportunity to boost landing page traffic and rank higher in the search engines. You also get personalized support to optimize your SEO and connect with your target audience. Best of all, you can take control of your spending and adjust your marketing budget at any time. Here are a few ways that the eLearning Industry directory can help you generate leads with a PPC listing.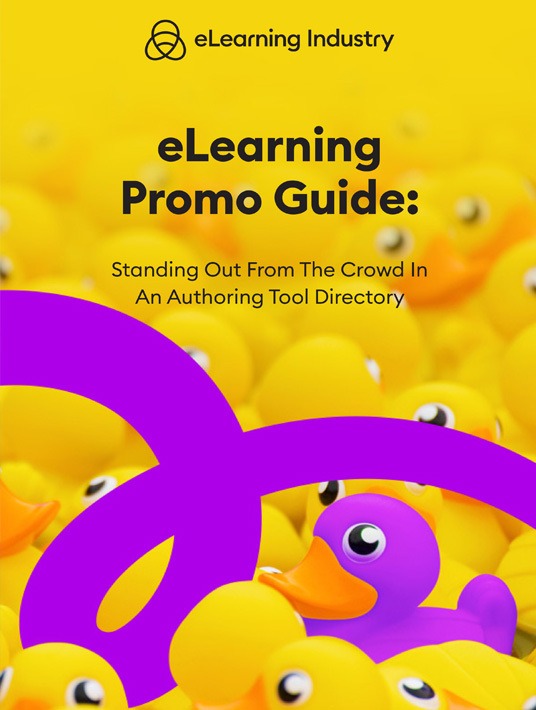 eBook Release
eLearning Promo Guide: Standing Out From The Crowd In An Authoring Tool Directory
Discover why an authoring tool directory is one of the best ways to improve SEO, build your online presence, and reach your audience!
1. Get Premium Placement In The Online Directory
An eLearning software list already helps you stand out from the crowd since you're part of an exclusive group of the best authoring tools. Prospects don't have to look far to find vendors that fit their budget and use case. However, listings with PPC move you to the top of the directory. As such, buyers are more likely to click on your page first and then visit your landing page or site.
2. Optimize Your Landing Page With Personalized Consulting
The eLearning Industry directory listings with PPC include landing page consulting. A marketing expert works with you to maximize the benefits and create compelling copy, as well as highlight selling points you may have overlooked. Finally, they can help you improve SEO by adding targeted keywords that attract qualified leads.
3. Access Authoring Tool Listing Conversion And Traffic Reports
The more Big Data the better, particularly when that data helps you reap even more rewards from the eLearning Industry directory. Listings with PPC feature flexible reports that cover everything from site traffic to conversion rates. You can also evaluate your CPC and adjust your budget accordingly. Another perk is being able to access daily performance reports so that you can maximize listings right away. For instance, focus on new keywords or locations based on traffic sources.
4. Reach Your Core Demographic
Geo-bidding PPC campaigns allow you to focus on specific markets. In fact, more than 200 countries are included. As such, you can reach your core corporate demographic and get rapid results. This is also ideal for events or special promos. For example, you want to target organizations in a certain region because that's where the next conference is being held, or you want to mention a specific news event or trend that's only taking place in that area.
5. Get Insider Tips From Your Personal Account Manager And PPC Marketing Advisor
Every authoring tool provider who launches a listing with PPC gets a personal account manager and PPC marketing advisor. These insider experts can help you achieve your marketing goals and calculate an accurate PPC budget. For example, they can offer tips to set the right bid amount and use the built-in conversion pixel to calculate ROI or advise how to access the reports and which KPIs to focus on.
6. Immediately Boost Site Traffic
As a general rule, marketing is a waiting game. Most strategies require patience and payoffs are never guaranteed. However, an authoring tool listing gets immediate results. Leads can view your landing page as soon as it's approved. Then the PPC ads bring even more qualified leads to your listing. Minimal risk and maximum returns, that's a winning marketing combination. Also, keep in mind that the eLearning Industry directory receives over 30,000 visitors, so your authoring tool company can benefit from the popularity that's already been established.
7. Link To Your Product Page Or Site
Every listing includes a link to your website, but the authoring tool listings which invest in PPC get a CTA button that drives traffic to your product page, which improves SEO and makes it more relevant. And, as we all know, relevancy is the key to higher rankings in Google, thanks to their Quality Score. You're also able to include visuals, such as demo videos and screenshots. As such, leads are more likely to click through because they already know what your product can deliver.
How To Prep Your Authoring Tool Listing
Before you create your eLearning software list, it's best to evaluate your marketing needs and objectives. What do you want to achieve with the listing? Are there specific conversion stats or sales figures you have in mind? First and foremost, you should evaluate your current marketing strategy and product selling points. For example, who is your audience, and what are their pain points? How do these relate to your key features and support services? It's also crucial to set measurable objectives and outcomes so that you can evaluate PPC success along the way. Finally, create a marketing timeline that maps out your monthly budget and tasks. For instance, you may need to rev up your PPC strategy in August because there's a live event you want to promote, or that's when you typically offer your annual referral special.
Conclusion
Getting qualified leads is usually one of the most stressful marketing tasks because you just don't know where to find them or how to edge out the competition, especially when your budget is tight and marketing goals are time-sensitive. Fortunately, an authoring tool listing with PPC brings hot leads right to your virtual doorstep. In most cases, they're ready to seal the deal. They just need to find the right system for their budget and training needs (AKA yours).
Download the eBook eLearning Promo Guide: Standing Out From The Crowd In An Authoring Tool Directory for insider tips to skyrocket your marketing efforts and maximize your reach.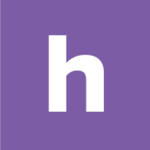 Homebase
Make work easier. Running a small business has never been harder. Homebase helps with free tools to track time and manage your team.