Is Managing An Institute An Easy Job?
As an admin, you ensure you do everything needed to help your institute run smoothly. From taking care of administrative tasks, working on enhancing the productivity of teachers, and ensuring the best quality education for your students, you try to manage everything. What if we say you can improve your institute's efficiency, reduce overheads, and eliminate traditional administrative processes through a single platform? An Integrated School Platform helps you manage your institute efficiently by eliminating redundant tasks. This platform combines three different systems to deliver inspired learning outcomes. With the power of a cutting-edge Learning Management System (LMS), advanced school ERP, and enriching digital content, you can change the teaching-learning experience in your institution.
Is The Integrated School Platform Suitable For All Stakeholders?
The Integrated School Platform is suitable for you as well as your students, teachers, and parents. It improves communication, makes parents more involved in the education process, and helps your students learn better. The benefits of this platform for different stakeholders are mentioned below.
Admins
As an admin, you can use an Integrated School Platform to automate operations, improve efficiency, and reduce overheads. When you manage all operative tasks conveniently from a single platform, you have enough time to focus on improving the quality of education in your institution.
Teachers
Teachers can provide an enriching learning experience to students with an Integrated School Platform. The advanced Learning Management System helps them connect with their students in real time to provide unhindered learning. The LMS helps teachers share study materials, assign homework, create tests, and improve classroom collaboration with the help of live polls, hand-raise feature, and private and classroom chats.
Students
Students can access unlimited learning at all times with an Integrated School Platform. Classroom recordings, digital content, unlimited practice tests, and animated videos help them learn at their own pace.
Parents
Parents can receive all updates on school activities, can track their child's progress, and remain involved in the learning progress with this platform. They can connect with teachers to understand the learning curve of their child and be a part of their learning journey. An Integrated School Platform connects all stakeholders and brings them onto the same page, with dedicated apps for each individual.
How Can An Integrated School Platform Help Your Institute?
An Integrated School Platform is suitable for your institute as it digitizes redundant tasks, thus giving you the time to focus on more important activities. With the help of advanced school ERP, you can take care of tasks such as new enrollments, hostel management, fee collection, student and staff attendance, transport management, and more. Some of the important modules that make Integrated School Platform a wholesome package are mentioned below.
Admission Management System
An admission management system helps you track new leads and assists in converting potential leads into final enrollments. It reduces the workload of admission staff, allows students and parents to upload documents through an interactive portal, and helps students keep track of the admission process. By using this system, you can make the admission process smooth for parents, students, and your staff.
Fee Management System
Fee collection is critical for your institute. However, managing different fee components can be tricky. Using the fee management system, you can create different fee categories, generate detailed fee reports, and allow parents to pay fees on time by sending reminders.
Attendance Management System
An attendance management system helps you track student attendance. You can reduce attendance issues, monitor classroom attendance trends, and notify parents in real time if the attendance of their ward falls below the required percentage.
Communication Module
The communication module helps you share real time notifications and reminders with all stakeholders using a single platform. You can share instant messages with parents to make them more involved in school activities.
Transport Management System
Transport management is an important module in a school ERP and allows you to track the location of your school buses and manage the driver's information and bus routes. You can inform parents about changes in the bus routes and delays, if any, using this system.
Hostel Management System
Traditional registers containing details of hostel residents can be bulky and inefficient to use. You can upgrade it by using a hostel management system that allows you to add/remove wardens, take care of room allotments, and add hostel details into the integrated system.
Student Information System
You can store students' records safely using the student information system. You can manage the student directory and update the information as and when required. This adds an additional layer of security and helps you access all student records—grades, attendance, classroom performance, etc., on a single platform.
Library Management
You can keep track of the books in circulation and maintain a digital catalog of all books in the library using the library management system.
LMS
An LMS enhances the learning experience and helps teachers connect with students beyond classroom boundaries. This system lets your teachers share assignments and study materials, record classroom lectures, and help students prepare better for exams using practice tests.
Digital Content
The digital content is mapped with the national curriculum and improves the conceptual clarity of students. With animated videos and audio, students can learn the concepts better.
Conclusion
An Integrated School Platform connects everyone and facilitates the end-to-end management of an institute. You can get insightful reports in a few simple clicks. Simply put, you can manage your institute from a single platform and keep a bird's eye view on every activity.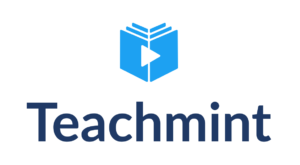 Teachmint
Teachmint is a leading education-infrastructure provider, powering schools and educators to transform their teaching-learning experience.