Build Your Own Branded Academy
Modern technology has opened up boundless opportunities for teachers to share their knowledge with learners online and make an income. Online education was an excellent alternative to classroom-based classes during the COVID-19 pandemic when the entire world was confined to their homes.
With the shift from traditional education to online learning, many educators started building online academies to cater to learners of all ages. Students these days are finding new ways of learning, as they like to learn from anywhere, anytime, and on the go.
That is exactly why we have written this article to guide you in starting an online academy.
How To Start An Online Academy?
Starting an online academy and establishing a tutoring business is easy if you follow these steps. Let's get started.
Study And Understand Your Target Audience
Conduct in-depth market research to identify, study, and understand your target learners better. Find who your target learners are, how much they are willing to spend on online education, whether they prefer pay-per-class sessions or subscriptions, and whether they would be willing to purchase certificates.
To study the behavior of your target learners, closely watch them on social media. In this way, you will be able to build classes that address your target students' unique needs.
Perform A Competition Analysis
Keep in mind that you aren't the only EdTech business running an online academy; there are several competitors who are already doing well in the industry. Performing a competitive analysis is critical, as it gives important insights into the performance of your competitors and their student base.
Study in depth what makes them successful, why they pioneer the industry, and the reasons for the same. When designing your online competitions, understanding their strong points will help to use them as a benchmark for your own success.
Likewise, you must understand the things that didn't work in their favor, if any. You can also learn from the mistakes made by your competitors, which will help you differentiate yourself in the eLearning industry.
Choose The Business Model
If you want to create your own online academy, building a strong foundation is where you should start. A well-structured business model is the foundation of a successful online academy. The business model is a framework that decides the services offered, how they will be delivered, the ways by which you will monetize your services, and a lot more.
Here are some of the common business models used by most educators to power the services of their online academies:
Pay-per-class is one of the simplest yet most powerful business models suited for new EdTech businesses. This business model charges students for individual sessions or online courses instead of packages.
Charging subscriptions or memberships
Another common business model most EdTech businesses today use are subscriptions or recurring fee-to-access class bundles. This not only offers value for money for learners but also provides a stable and predictable revenue source for educators.
Charging for certificates
Charging for certificates can be a standalone business model if you are offering your classes for free. However, it is most effective when combined with other business models. Integrate this with other revenue-making approaches to make extra money and appeal to a target audience who would like to get official course completion certificates.
Affiliate programs are great, as you can make money from commissions when your students make a purchase through the link you have added to your site. Affiliate programs are easy to set up and start getting commissions in the long run without making much effort.
Differentiate Your Online Academy
When running an online academy, projecting your USPs and differentiating your eLearning business is critical. If you are offering general offerings, make sure you tag some of your USPs in social media, be it the offers you run, your expertise and your industry experience, and so on. If you want to focus on a specific niche, that differentiating factor will compel your target audience to come back to your online academy for more.
Build Your Online Academy: The Development Approach To Choose
Creating an online academy to connect with your students, schedule lessons, and process payments is challenging. The most basic approach is to build your virtual classroom from scratch, but it is an elaborate and costly affair that not all small businesses can afford.
But what is the best way to build your online academy? If you want to build your online academy cost-efficiently, use online tutoring software to power your tutoring business.
Types Of Classes You Can Conduct
When it comes to teaching your learners, there are several different ways you can leverage:
You can conduct live online classes in your online classroom as a primary model of teaching.
Pre-recorded videos or online courses
Along with live classes, offer online courses to allow students to adopt self-paced learning.
Webinars are getting popular among professionals, facilitating two-way communication between the present and the people attending them.
Select A Pricing Strategy
Most online tutors make the mistake of pricing their classes for a low price when starting a tutoring business. There might be tutors who run their classes for low prices, but make sure you price your classes in a way it matches the value you offer.
The best bet is to quote your class prices for a price that justifies its value and its high prices; you can offer discounts to get initial enrolments. To price your classes the right way, analyze the pricing of your competitors to understand the marketing trends. Do not adopt the same, but use it as a benchmark to create your own pricing.
Conclusion
eLearning is a lucrative industry that takes minimal cost and less effort to enter if you adopt the right technology. Envision your tutoring business with a strategic mindset and a well-made business plan. Focus on conducting market research to cater to the interests of your target audience, which is an important step in building a successful online tutoring business. Each online class you conduct or online course you sell is an opportunity to deliver your best to your learners.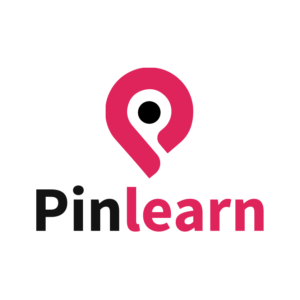 Pinlearn
Pinlearn is an ed–tech company which provides eLearning software that helps tutors to start their own eLearning platform like udemy in minutes with no hassles. It's eLearning software integration and implementation comply with current technologies.