Guide To Ensuring Your Online Courses Actually Sell
Online courses are great ways to make a passive income. Online courses are in high demand among learners who want to learn things on the go. With so many courses already available online, it can be challenging to differentiate yourself in the market and make good sales. Selling online courses puzzles many creators, so don't worry if you feel stuck or confused at this point—you aren't alone! In this article, we will cover important aspects of selling online courses, everything from a guide on how to sell a course online to finding the right price, and choosing the best platform to host your course, essential software, and more.
Are Online Courses Profitable In 2023?
Selling online courses can be an abundantly profitable and rewarding experience—not just in terms of monetary benefits but also personally. When you compare the online course business model with other business models in the market, you will know why. Online courses are assets you can create that sell without additional effort and costs. For example, if you give online classes, you need to keep creating new lessons and additional resources. If you run an eCommerce business, you need to pay additional costs like inventory and shipping. But an online course doesn't come with recurring costs. If you spend $100 in creating an online course and marketing it, it will keep bringing sales again and again, meaning it has a very high profit margin.
Besides being financially profitable, online courses also give you a chance to create an impact in the world among knowledge seekers. Online course creators share information with people to improve their lives by building a dream career or acquiring a new skill.
Guide To Online Course Selling
Selling online courses can be a great way to share your expertise, help others learn new skills, and generate income. But creating an online course from scratch needs careful planning and execution if you want to make excellent sales. A thoughtfully made course will work even if you only put in initial efforts; it will keep bringing in revenue. You can build a successful online course business with the right preparation and marketing strategy. Here are some key things to keep in mind when selling online courses:
1. Choose An In-Demand Topic
Identify a topic that you're knowledgeable and passionate about. You can then conduct market research to see if there is demand for that topic. Make sure the topic you select helps a set of target markets solve the challenges they face.
2. Determine Your Target Audience
Know who you want to teach, and make sure you create content that speaks to their needs and interests. Selling to a general audience is the biggest mistake you can make when selling online courses. Define the target audience that you find through your market research; these are people who are looking for solutions you can provide.
3. Create Your Course Content
Develop your course content, including video lessons, PDFs, quizzes, and other material. Make sure your course is engaging, informative, and well-structured. If you want to take it to the next level in terms of interaction, you can add a couple of live sessions to your self-paced courses.
4. Choose A Platform
Select a platform that allows you to create, host, and sell your course. There are many options available. But the best platform to sell online courses is your own website—to get complete control over selling your online courses and the revenue you generate.
5. Set A Price
Determine a price that is both competitive and profitable for you. You may want to consider offering discounts or promotions to help drive sales. Hold on; we will talk about this in detail in the upcoming section.
6. Market Your Course
Develop a marketing plan to promote your course to your target audience. Use social media, email marketing, and other tactics to get the word out.
7. Engage With Your Students
Once your course is live, engage with your students by answering their questions, providing feedback, and addressing any concerns they may have.
8. Continue To Improve
Keep track of student feedback and continually improve your course based on that feedback. Make updates and improvements to ensure your course remains relevant and useful.
The Best Platform To Sell Your Online Courses
The most important aspect of selling online courses is choosing the online course platform. When considering platforms to build and sell online courses, the best bet is to build your own course-selling platform. It gives you much more control over the content you create, the marketing aspect, your clients, and your money. Use professional tutoring software that allows you to host self-paced courses and live classes. Software to build your course selling platform comes with customization options making it a viable option to establish a course business.
What To Consider When Choosing A Price For Your Online Course
Setting a price tag when looking for how to sell a course online is a process that takes time; you need to consider several aspects before making an informed decision. The truth is there are no right or wrong answers to "how much should I charge for my online courses?". The only thing you must focus on is that the price chosen for your online courses can impact your profit and loss. Here is where you can find the right price for your online course:
Create Income Goals
When pricing your online courses, you must create specific income goals for your online course. Be realistic and come up with a goal number. For example, consider that you want to make $4,000 with your first online course. With that, you price the course at $100. This means you have to sell to 40 people to reach your goal income. But what if you decide to price your online course at a price of $200? In that case, you will need 25 people to buy your online courses. By putting these income goals into place, you can have a clearer picture of how many people you must sell your online courses to, in order to consider your course launch as a successful one.
Consider The Production Cost
The amount you invested in creating high-quality courses is an important factor to consider when pricing your online courses. And before determining your own investment, you must also ensure you don't invest heavily in professional cameras and animations for a minimally priced course. When setting a price for your course, you have to consider your online course's production cost and the value provided to learners.
Analyze Your Competitor's Pricing
Knowing what your competitor charges gives you a competitive edge in the market. Start with a basic search to find competitors who are offering similar courses in your target market. Understand their course curriculum, pricing structure, and marketing activities to price your online courses accordingly. In most cases, course creators blindly imitate their competitors thinking to share the market benefits, but this is not a progressive way to succeed. Instead, use your competitors as an inspiration to help you get started; never recreate their exact strategy.
Pricing Strategies To Adopt When Selling Online Courses
When deciding how much to charge for your online course, there is one more decision you must make: the pricing strategy you must adopt to hike your sales. Let's briefly cover the primary strategies course creators must apply when selling an online course.
1. One-Time Price
The strategy of using a one-time price for your online course is that course buyers will get complete access to the course by making a one-time payment. When adopting this pricing strategy, one piece of advice would be to create a flagship online course and choose a one-time premium price.
2. Membership Plans
Following a membership strategy is similar to having a subscription plan and is perfect for ongoing online courses like language learning, hobbies, fitness, and more. But make sure you choose the membership plan only if it fits your course. Adopt this strategy if your online course is built around results.
3. Installments
When selling your online course, you can select an installment plan for your program. For example, if your online course is priced at $1,000, you can offer the installment option of paying $400 for three months. One drawback of this strategy is that you might be at risk of users canceling their subscription before it is fully paid. Yes, you can cut off their access to your course, but in terms of revenue benefits, this isn't beneficial. So make sure you keep the number of installments low, like, say, for three months.
Conclusion
Selling online courses has helped many educators build their own online course businesses and make money. Online course creation is a process that requires a degree of creativity, great knowledge, compelling sales messaging, and a lot more. It is important to have a plan before you enter the market. The success of your online course selling comes down to how well you can attract learners and convert your audience to paying customers.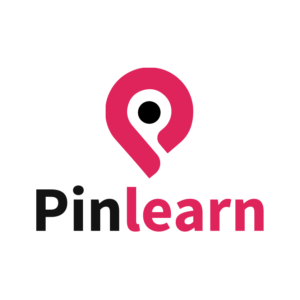 Pinlearn
Pinlearn is an ed–tech company which provides eLearning software that helps tutors to start their own eLearning platform like udemy in minutes with no hassles. It's eLearning software integration and implementation comply with current technologies.