How Has The Modern-Day LMS Improved?
Organizations are now focusing on corporate training to get their employees the best education. This is necessary to survive in a tough, competitive world. But technology is also aiding them in this matter. However, organizations still need to learn the right technology to use in this domain. Today, the Learning Management System (LMS) is not restricted to a CBT (computer-based training), which is only accessible on a computer. It's advanced to become an eLearning portal for learners to pull and use content from other sites as well.
Differences Between CBT And WBT
Gone are the days when companies used CBT to impart training to employees. CBT was only usable where software was installed on the PC. Hence, it could not be accessed outside the office. But now, WBT (web-based training), accessible via the internet, uses chat rooms and discussion groups for better communication. It also has audio and videos used for teaching. Computer-based training came into the picture in 1960 when PLATO, a software, was developed to teach soldiers during the Second World War. Since there were so many numbers, reaching them through traditional classroom methods was difficult. Plato was the oldest LMS and had all the features of an LMS, like an email facility, chat rooms, forums, screen sharing, and even video games for many players. This software had all the abilities, but could not be accessed on mobile phones and at any geographic location beyond a certain area. Hence, content could not be uploaded and accessed from anywhere, unlike a modern-day LMS (eLearning portal), which is accessible to both administrators and users outside offices.
Differences Between An LMS And An eLearning Portal
Organizations need to focus on the right kind of technology platform for employees. Firstly, the LMS is the right tool for employees to access information, but it only contains the content which is added to it. It can't pull content from other websites online, but it can be used to access student reports by the administrators and the teachers.
An eLearning portal allows the employee a lot of privileges that are not available in an LMS. An eLearning portal (advanced LMS) is more comprehensive because it contains forums where the employees can interact with each other. It also has eCommerce stores that provide goods and services to employees. It can be used by the learners to add their user-generated content through blogs, a facility not available in an LMS. One facility not available on a traditional LMS but supported by an eLearning portal is the ability to ask questions using forums. Without this facility, questions could only be asked by other means.
How To Use Plug-Ins For LMS To Enable Discussion Forums
The choice of technology (i.e, the plug-ins added to the LMS) is important because it decides the employees' experience. You can also enable discussion forums on an LMS now. All you have to do is to assign users to a group and allow them to collaborate. This way, certain users will have the right to pose questions on a course, and others can answer them. But it depends on the moderator how to control the content of these questions and the answers. You can integrate a discussion forum plug-in into your LMS so that users can interact with one another. This allows the users to form other groups, including those with similar interests. A course should have discussion forums available because it eases understanding for students, ensuring that more of them sign up for it.
How To Use Plug-Ins For LMS For The Integration Of Podcasts
An eLearning portal can also contain content in forms other than text. It can contain podcasts, images, and videos to facilitate user learning. A podcast is a useful concept because it can be accessed by the learners while returning from work. A podcast can include explanations by co-workers, through which they can add their own experiences of using eLearning at the workplace [1]. Fortunately, anyone can access this audio script in the LMS on the podcast page.
How To Use Plug-Ins For LMS For The Integration Of A Chatroom
Chat plug-ins are useful in the case of an LMS. Although a chatroom can be integrated into an LMS through this plug-in, each user must be enrolled to access this feature. It allows the LMS admin to store the chat data, which can be used in the future. It's available in different languages and is free of cost. But the LMS administrator must see to it that only the users subscribed to a course can chat with each other. Therefore, the admin must create chat privileges for users assigned to a certain group. This addition of the chat privilege differs between an eLearning portal and an LMS.
The LMS administrator can also decide whether chat is available for every course or not. The privilege to use the chat option might be there for certain courses and granted through the course page in the plug-in. These kinds of chats allow the users many facilities like sharing images, but this privilege can also be decided upon by the LMS admin. They may not allow file sharing in a chat. They also might not allow group chats of more than 10 users in a single session. A teacher can authorize chats so that they can't take place at unsuitable times. Only an administrator can access the chat database, getting to know which part of the course is proving to be tough for students.
Managing The Payment Plans For An LMS
An organization should decide on the number of active users, because if this number increases, it has to shell out more (pay per active user). It's better to select a pay-as-you-go plan, because the organization might estimate the number of active users as more than it is. When the course starts, more students take part in a course, while some months later, they no longer log into the LMS. The cost for an organization depends on the number of active users. This is a pay-as-you-go plan in which the organization decides to vary its payment according to the number of users registered and logged in. However, if the organization is not bothered about the number of inactive students and is ready to pay for all the students, paying for the registered users is also reasonable (pay per learner).
References:
[1] Mobile Learning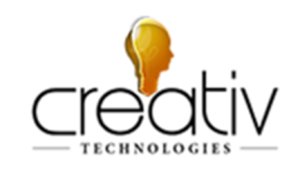 Creativ Technologies
We provide niche elearning solutions to corporate clients. Our company also provides LMS administration services. We are experts in Blended Learning, Mobile Learning and Web Based Training