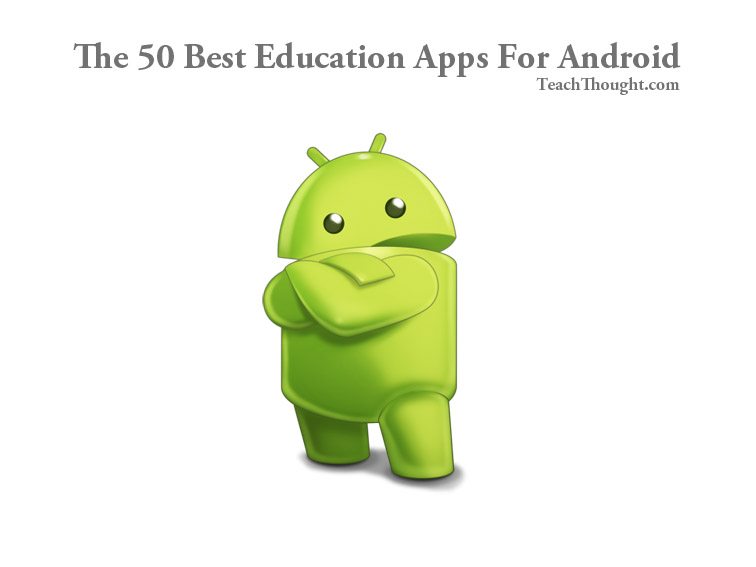 Mobile learning. Tablets in the classroom. Apps replacing textbooks.
Apple may have started the craze, but the trend is now platform and device-agnostic. While iOS remains the system of choice for most developers (if for no other reason than the wild-west of the Google Play Marketplace versus Apple's more streamlined iTunes store), learning-with-apps is as accessible on Android devices as it is on the venerable iPad.
The following 12 educational apps–a mix of learning simulations, games, organization tools, and traditional learning apps–is a great place to get started.
1. Coursera
Build job-relevant, in-demand skills by learning with experts from world-class companies and universities. With Coursera you can learn job-relevant skills and industry-standard tools through hands-on projects, build knowledge for your career across a wide range of industry-tailored courses, and get job-ready for an in-demand role through Professional Certificates.
2. Lumosity
Lumosity's cognitive training program is a fun, interactive way to train your brain and learn about how your mind works. Lumosity's program consists of games designed to exercise memory, speed, flexibility and problem-solving.
3. Duolingo
Learn a new language with the world's most-downloaded education app! Duolingo is the fun, free app for learning 40+ languages through quick, bite-sized lessons. Practice speaking, reading, listening, and writing to build your vocabulary and grammar skills.
4. Brilliant
Sharpen your math, data, and computer science skills in minutes a day with Brilliant. For professionals, students, and lifelong learners alike. Join over 10 million people and explore thousands of bite-size, interactive lessons that get you hand-on with core concepts in everything from math and computer science to data analysis and physical science.
5. Star Walk 2
Star Walk 2 is a stargazing app enabling you to explore the night sky through the screen of your device. Make an effortless journey through thousands of stars, comets, constellations, and other celestial bodies. All you have to do is point your device to the sky.
6. Quizlet
Quizlet a very easy way to study, practice and become an expert in whatever you're learning. Create flashcards or find one to study from over 500 million sets created by teachers and students. With our suite of science-backed study tools, you can memorize vocabulary, get familiar with key concepts from your course, and drill practice problems before test day. Explore our library of study material from most popular subjects, like language learning, medicine, law, math, social science, and so much more.
7. Kahoot!
Play engaging quiz-based games (kahoots) at school, at home and at work, create your own kahoots and learn something new! Kahoot! brings the magic of learning for students, teachers, office superheroes, trivia fans and lifelong learners.
8. PBS KIDS Video
Watch safe videos for your kids anytime, everywhere! Download free episodes and bring the fun of learning to your child, at home or on the road. Watch educational shows from PBS KIDS Video to encourage learning for toddlers and early grade school children.
9. PlantIn: Plant Identification
With Plantin care plans, you will learn how to identify a plant, how often to water your trees, or why the leaf on your flower turned brown. With Plantin, you have a wide variety of features that every green thumb would fall in love with: a watering calculator, light meter, care plans, and many more useful features to identify and take care of plants.
10. Toca Lab: Elements
Welcome to Toca Lab: Elements! Explore the colorful and electrifying world of science and meet all 118 of the elements from the periodic table. Discover elements by experimenting with the lab tools. Each element has it's own personality. In Toca Lab: Elements, what does Neon sound like? Is Gold heavy or light? Is Nitrogen squishy or hard? Explore, inspect, and study each one and let us know! Can you find all 118?
11. Elevate – Brain Training Games
Elevate is a brain training program designed to improve your mind's focus, memory, speaking abilities, processing speed, math skills, and more. Each person is provided with a personalized training program that adjusts over time to maximize results.
12. edX: Courses by Harvard & MIT
Propel your career, get a degree, or expand your knowledge at any level with online courses from the world's best universities and industry-leading companies. edX brings online courses from the world's best universities and industry-leading companies to your mobile device, making it easy for you to learn something new and build job-relevant skills in today's fastest growing fields.