5 Tips To Keep Employees Motivated After Layoffs
Employee layoff is one dreaded term that gives anxiety to every employee, irrespective of their designation in any organization; no one is exempt, not you, not me. No employee wants to see the exit door, especially for no fault of theirs. Layoffs can create the "rub off" effect on your existing employees as they fear they might be the next in the firing line. If you put yourself in the shoes of your workforce, you'd understand how layoffs can be traumatic for the so-called "survivors." Not only do you have to manage the additional workload of departed employees, but there's also a constant worry about possible cutbacks in salaries, benefits, and even working hours. You don't want your existing workforce to be demoralized and disengaged after the layoff because your organizational productivity and company culture can hit rock bottom.
The Importance Of Internal Communication
Seventy-four percent of employees feel they are missing out on company information and news [1]. It's fair to say that internal communication is the backbone of your business, and you should keep your employees in the loop all the time to prevent blunders in the form of miscommunication and conflicts within the team. Here's why internal communication is of paramount importance:
Good internal communication keeps everyone informed, which leads to better employee involvement and engagement.
Smooth two-way flow of communication in a workplace makes your employees better understand the company culture and form a symbiotic relationship with each other.
It helps maintain a high level of transparency across all teams within the organization.
Employees and managers can immediately share feedback and take corrective actions if things are not going as planned.
Internal communication boosts your employees' confidence and prevents panicking in challenging situations.
Internal communication enables companies to respond quickly to technological advancements and stay ahead of the competition.
The importance of internal communication goes above and beyond the six points mentioned above. In fact, there are various subtle benefits of a good internal communication flow that remain unnoticeable. Now, we will take a closer look at how internal communication can help leaders to boost employees' morale after layoffs.
How Communication Can Help Leaders Boost Employees' Morale After Layoffs
After laying off 18,000 employees earlier this year, the eCommerce giant Amazon is set to lay off 9,000 more employees as a cost-cutting measure [2]. Similarly, in 2022, there were 15.4 million layoffs in the United States, and 48% of Americans have layoff anxiety [3]. These are not encouraging figures by any means, but that's how things are in the corporate world, within a market environment clouded by uncertainty, recession, and the aftermath of the pandemic.
Layoffs can have a damaging impact on every single aspect of your company—from organizational culture and work environment to employee engagement and morale. So, as someone holding a leadership position, how will you make sure that your surviving employees' morale does not dwindle, which can hamper their overall performance and well-being? Here are five easy-to-follow, useful steps to keep employees motivated after the layoff.
1. Focus On The Positive
After the layoff, your team members are not likely to be in their best spirits as some of their colleagues and best friends are no longer working with them. The situation might appear bleak to them, and they may be suspicious about their future with the company. This is the right time for you to step in and remind your employees to focus on the positive in this situation. Tell them that your business is still going strong, and they should not be unnecessarily worried about their jobs. Rather, they should see this situation as an opportunity to grow and develop in their current positions.
2. Organize Frequent One-On-One Meetings
Any good leader understands the effectiveness of one-on-one meetings with employees, especially after the layoff. Whether you're managing an in-office or virtual team, you should schedule frequent one-on-one meetings, which will build mutual trust between both sides while improving your employees' confidence. One-on-ones help managers and business owners to guide their team members through honest, positive feedback sessions. You can also use this opportunity to forge stronger personal bonds with each individual. For employees, one-on-ones help you get timely guidance and feedback, which is crucial to growing and advancing in your career. You know where you stand currently based on constant feedback from your manager and what all you would need to do to be successful.
3. Be Transparent With Your Employees
After the layoff, managers and business owners should not beat around the bush. Be honest and upfront with your team members. Make them feel safe, supported, and understood. Job security is the only thing on their mind and if you present an honest picture of the current proceedings, it will be easier for them to understand and accept the situation rather than assume negative consequences. Keep employees informed about the company's plans for the future, and be honest about the challenges the company is facing. Encourage employees to share their thoughts and concerns and address them promptly and honestly.
4. Do Not Overload The Remaining Employees
Layoffs mean that managers have the responsibility of getting things done with less resources. As employees assume additional responsibilities, they stand the risk of experiencing extra stress due to additional workload. The manager has to ensure fair and even distribution of workload to reduce stress, which leads to optimal utilization of available resources. Using top-rated project management and team collaboration software, like ProofHub, Asana, Basecamp, etc., can help managers visualize the workload of every employee and assign tasks and set deadlines accordingly. Any good PM software offers the essential feature of task management to help users organize, prioritize, and track their tasks to stay on top of schedules while maintaining a healthy work-life balance [4].
5. Reskill Your Workforce
After a layoff, your existing team members are likely to assume more responsibilities, which necessitates the need to improve their current capabilities as well as learn and develop new skills. As a responsible manager, you should closely monitor every individual and identify areas where they need further development. Managers should be conscious of the learning curve that precedes before people can take up new roles and perform them to the best of their ability. Empower your employees by conducting skill development workshops (relevant to your industry) and provide them with the latest software applications, which will help them deliver more with less time and effort.
Conclusion
Rebuilding a team's motivation and engagement after a layoff is never going to be a cakewalk for managers. At a time when your team's morale and engagement is quite low, the onus is on you to step up, act proactively, and take the necessary steps to support your workforce. Yeah, it's true that implementing the aforementioned steps will not work like a magic wand and completely eliminate the demoralizing effects of challenging times. However, there will be a greater sense of calmness and assurance in your employees as they come to terms with the new situation and additional job responsibilities.
References
[1] Using Internal Communications to Enhance Business Growth
[2] Amazon starts 2nd round of layoff, fires 9000 employees
[3] 20 Must-Know Layoff Statistics [2023]: Who's Being Terminated From Their Jobs
[4] Work-Life Balance Is a Cycle, Not an Achievement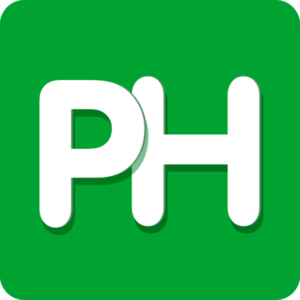 ProofHub
ProofHub is an all-in-one project management and collaboration tool that facilitates efficient ways to manage projects and teams in one place.